U.S. Legal Support and Stenograph Announce Technology Partnership
DOWNERS GROVE, Ill., October 18, 2022 (Newswire.com) – Today, Stenograph, LLC and U.S. Legal Support have announced a multi-year technology partnership that will provide U.S. Legal Support with additional technology solutions to enhance the exceptional client and reporter experience throughout its legal services offering. The legal transcription space is growing and evolving, and court reporting agencies are facing increased challenges to bridge the gap between the supply of trained professionals and the growing demand for legal transcript pages. U.S. Legal Support has been a leading legal service provider for over three decades and continues its pursuit of identifying innovative solutions for the legal community. As the leading technology provider in the legal transcription market, Stenograph will partner with U.S. Legal Support to provide solutions across all methods of reporting and transcript production. For U.S. Legal Support this will provide enhanced solutions for their reporter community, help to decrease manual workflows, and deliver additional efficiencies within their existing operations, enabling differentiated and accelerated services to their clients.
Jimmie Bridwell, Chief Executive Officer of U.S. Legal Support, says, "We are continuously looking for partners that provide a range of solutions which enhance our offerings in the legal court reporting segment of our business. During the process of evaluating several potential partners, we realized that Stenograph had the breadth of solutions, the industry knowledge, and the experience to help support our need to increase productivity and help transform our business for the future. From record capture, transcript creation, editing, video synching and production, Stenograph has a full spectrum of out-of-the-box solutions to help propel our business forward. We are extremely excited about our technology partnership with Stenograph and will continue to bring best-in-class differentiated solutions to our clients."
"U.S. Legal Support, as a full-service provider from discovery through trial, is the perfect partner for Stenograph to highlight our technology leadership in the legal segment involved in the capture, creation, and production of verbatim records," says Anir Dutta, President of Stenograph. "Stenograph is using its 80-plus years of knowledge and history of court reporting to develop solutions that will create efficiencies needed by agencies to fill their calendar and help create a positive impact for their valued clients. Whether it is steno, digital, or voice, in the room, remote, or hybrid record capture, Stenograph is committed to making court reporters and agencies more efficient and productive while preserving the accuracy and sanctity of the spoken word."
For questions, contact Dan Denofsky, Stenograph's Vice President of Marketing, at ddenofsky@stenograph.com.
Latest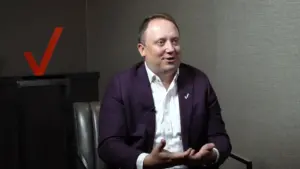 December 1, 2023
For a special episode of The Verizon Partner Network the focus was on the considerable role of partnerships in the Verizon Partner Program and the leaders shared their perspectives on the initiative. Their conversation brought about a lot of thought-providing context on the evolving telecommunications landscape. In today's era, collaboration and integration are key to […]
Read More