Wing's New Walgreens Partnership Means Drone Delivery is Finally Taking Off
In recent years, drones have flexed their usefulness for a multitude of purposes, from surveying in the construction industry, to risk assessment in telecommunications, to most recently, drone deliveries. This growth is bearing out in the numbers, too; commercial drone sales, since 2016, have experienced more than 900% growth, with projections placing sales in the millions by 2025, amounting to over 2400% sales growth in less than 10 years. Drone delivery alone has massive market growth potential; Mordor Intelligence pegged the drone delivery market at nearly $2 billion in 2020. And as the supply chain grapples with both COVID-led ecommerce demand and persisting disruptions, validating new options for delivery becomes more critical.
Commercial Drone Growth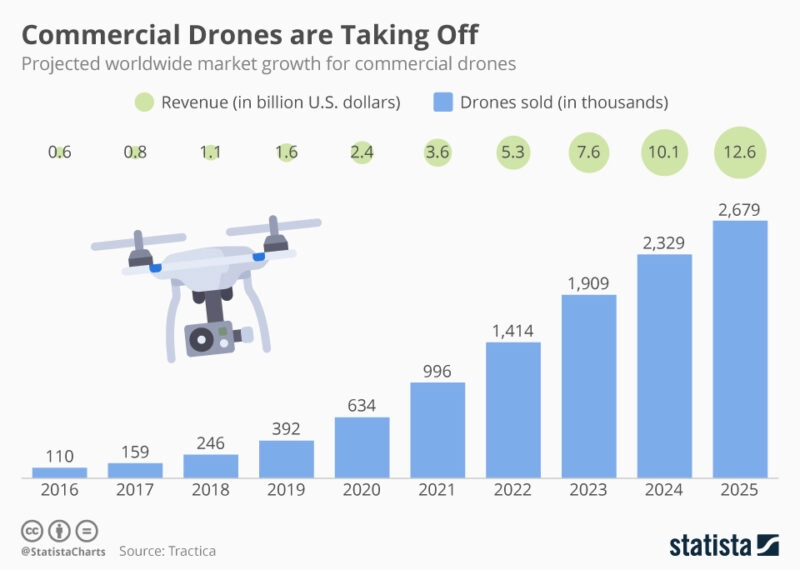 A growing interest in drone deliveries has still only manifested into a few successful deployments. For one of the pioneers in this space, Alphabet's Wing, complete drone delivery deployments have been limited to small-scale trials in Australia and Christiansburg, Virginia. Even with these being test cases, Wing still set standards for the industry with its Christiansburg launch, being the only region in the U.S. running a commercial drone delivery operation. Now, Wing is looking to spread its wings in a more complex environment, setting another new standard with its strategic Walgreens partnership in the Dallas-Fort Worth metroplex.
As we approach the new year, this partnership could pave the way for drone delivery's further urban advancement in 2022 and help determine whether drone delivery can truly scale. Undoubtedly, the drone delivery industry will experience growth, but just how much and where is uncertain. Regardless, Ben Brooks, Policy Development Lead at Wing, sees a successful launch being intimately tied to how proactively the delivery company can integrate with its service region.
"For us, a long lead item is engaging with the local community," he said. "Wherever we go, we will spend months working with local authorities at the local level, at the state level. We'll spend months talking with residents' associations, with the first responder community, with the aviation community as well."
Market Research Future projects that in 2022, drone deliveries under 30 minutes will have a market size of more than $1.3 billion. This market is projected to reach $17.7 billion by 2030.
Global Drone Package Delivery Market Size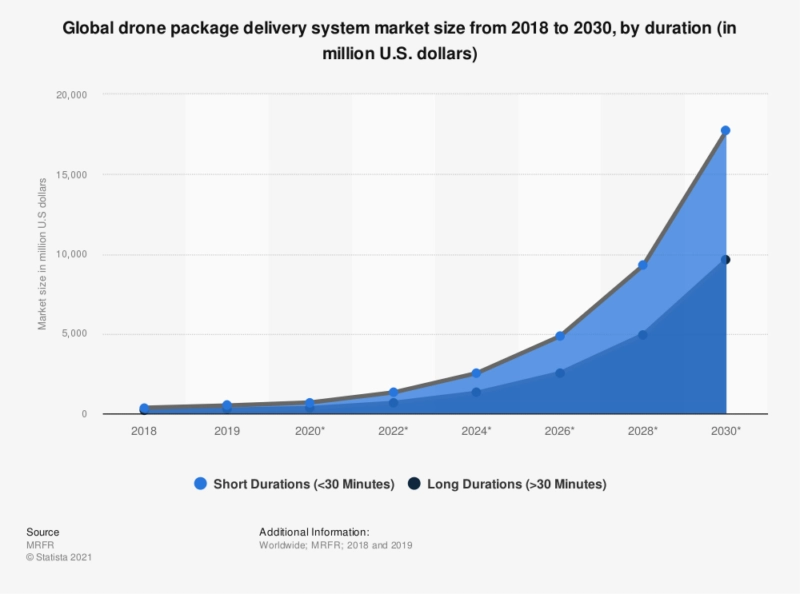 The extent of the market's growth hinges partly on last-mile delivery challenges, an issue the supply chain has been struggling with for years now. Because getting items from fulfillment centers (whether that's a local post office or an Amazon distribution center) to a door step is shaped by everything from worker shortages to sky-high delivery costs, the low cost and efficiency of drone delivery creates a favorable prognosis for the field's woes.
Professionals in the space are also asking what infrastructure drone delivery needs to stay efficient and reliable, like drone-friendly mailboxes or storage lockers. Drone delivery station company Valqari is one of the players working to solve the last-mile side of the drone delivery puzzle, providing a platform for takeoff and landing as well as storage for safe package pick-up. Boasting recent partnerships of its own with UAV hardware and software manufacturers, Valqari is teed up to play an important role in supporting the industry. Charles Byers, Valqari's Chief Technical Officer, emphasized the importance of why the right delivery infrastructure in partnership expansion might be the key to new market expansion like Wing's.
"We think that this will enable us to build end-to-end services that are safe, secure, smart, and at-scale," said Byers.
Biggest Challenges for Logistics Providers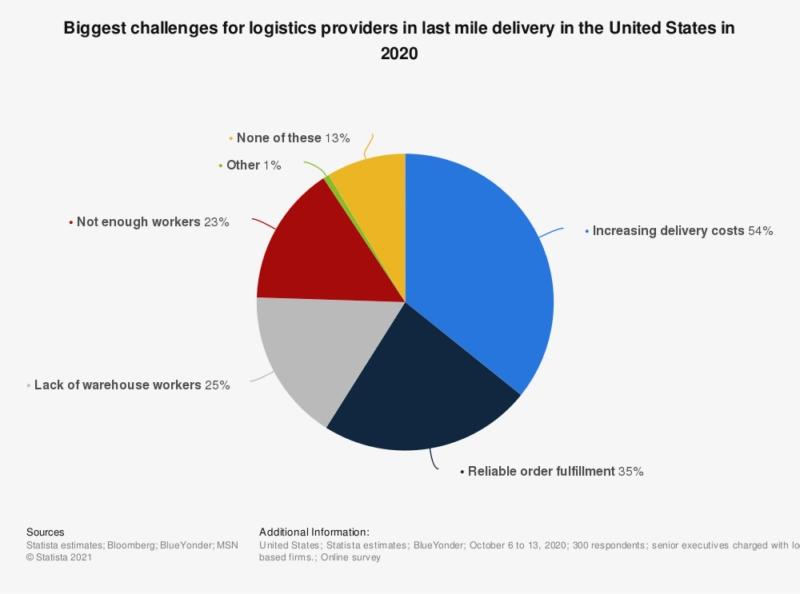 For a full interview with Ben Brooks at Wing, keep an eye out for the newest episode of Drones in America, where host Grant Guillot will tap into Wing's role and path to success in this burgeoning industry.
Latest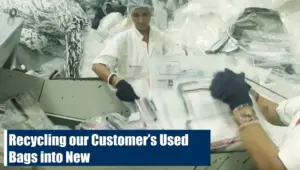 December 6, 2023
This video focuses on EcoLOK4, a groundbreaking product by CONTROLTEK that exemplifies innovation in sustainability. It highlights the process of transforming landfill waste into new deposit bags, with 90% of each bag's material being repurposed trash. This initiative not only reduces waste but also closes the sustainability loop, demonstrating CONTROLTEK's commitment to environmentally friendly […]
Read More