Fortis Hires Nathan Jones as Corporate Controller for Denver Headquarters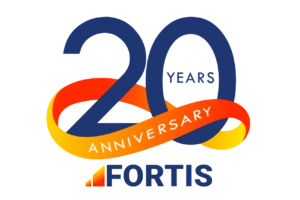 Fortis, the leading provider of roof reconditioning solutions for commercial roofs, has hired Nathan Jones as their new Corporate Controller for their Denver-based headquarters. Fortis is excited to have Jones on board, and they are looking forward to his contributions to the team as the demand for services continues to increase.
"We're very excited to have Nathan on board at Fortis," said Rick Lewis, President and CEO, Fortis. "He joins us at a very exciting time, and we look forward to his contribution to the team as we continue to grow and see increased demand for services at our Denver headquarters."
Fortis has over 20 years of experience providing extensive roof reconditioning solutions for commercial buildings. As a pioneer in the industry, Fortis offers an alternative approach to traditional replacement, providing cost-saving and environmentally friendly benefits. Fortis is the only company in the industry with a long-term performance guarantee that is backed by global leader Lloyds of London.
Jones has a Bachelor of Science degree in Accounting from Metropolitan State University of Denver and has two decades of industry experience. He joins Fortis from Douglass Colony Group, Inc., a large commercial roofing company in Denver.
"I'm grateful to be working with such a professional team at Fortis," said Jones. "It's a successful business model and it feels great to be putting my skills to work as Fortis continues its rapid expansion."
Fortis has over 350 strategic contractor partners, and over 70% of their business comes from repeat customers with large building portfolios. Fortis provides a guarantee of roof performance and financial certainty along with proven solutions to save money, defer capital spending, and provide significant return on investment (ROI). For more information about Fortis, visit their website at www.fortis.us.com or call 720-505-2600.
Latest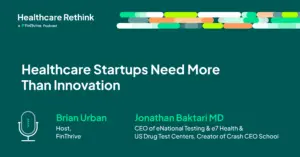 December 11, 2023
Healthcare startups need more than innovation; they require dynamic leaders willing to take these endeavors beyond the ordinary into uncharted waters to generate unparalleled success and lead the industry forward. In the latest episode of The Healthcare Rethink Podcast, host Brian Urban sits down with multifaceted healthcare leader Jonathan Baktari, MD, CEO of eNational […]
Read More