A Look Into the Future of EdTech

In this episode of Remote Possibilities, Sean Slade, Senior Director of Global Outreach at ASCD, details the best education practices that will now become mainstream as a result of this madness. Topics include:
Learning Communities
"Our learning communities can be our classrooms, whether they are in person or, as we are now, online. They can be across our school, and they can be across and amongst our physical locations. Ultimately, we will be seeing these learning communities expand into and across all our communities– physical and online – and our schools and classrooms transform into pedagogical centers where learning is guided rather than delivered."
Student Agency
"Students needs to develop an understanding of their own role in the learning process and be expected and encouraged to see themselves more as agents, or ideally owners, of their own learning."
Learning to Learn
We have an opportunity here to move expeditiously into a future stage, of utilizing this crisis to upend an antiquated system, and to replace it with one that engages the learner in learning and teaches them to learn how to learn.
Listen to this episode of Remote Possibilities for more insights related to the new realities of distance learning.


Latest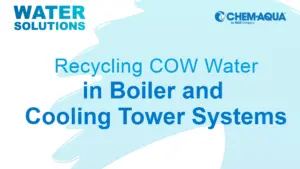 December 7, 2023
For the latest episode of ChemAqua's Water Solutions podcast, the focus was on an innovative approach to water conservation in the dairy industry. The show examined the potential of reusing Condensate of Whey (COW) water, a byproduct of dairy processing, and highlighted some of its economic and environmental benefits. Hosted by Dani Waddell, the informative […]
Read More