Award-winning FrontRow Juno Classroom Audio System now with Bluetooth
PETALUMA, Calif., Sept. 19, 2017 /PRNewswire/ — Juno, FrontRow's award-winning classroom sound system now connects to other devices wirelessly via Bluetooth, making it even easier to improve listening in learning spaces.
"Technology overload can be a real problem in classrooms," says Sean Penn, FrontRow's Director of Product Management. "In keeping with FrontRow's mantra of simplicity, it just makes sense to leverage Bluetooth to make teaching and learning even easier."
FrontRow sees Bluetooth as an important addition to its own audio reinforcement technology because media audio is frequently part of instructional content and needs to be heard just as clearly as the teacher and student voices. Computer speakers aren't adequate for this purpose and, until now, connecting that media to a proper classroom sound system required that the source be close enough to the system to run a cable. "Neither of those solutions is ideal in a dynamic, modern learning environment, so Juno with Bluetooth is the perfect solution," says Penn.
Juno with Bluetooth:
Saves time and effort. Easily pair Bluetooth-enabled devices (2 simultaneously active) to stream audio content. Teachers can seamlessly switch between a smartphone and computer (or any two devices) without disconnecting and reconnecting.
Provides more freedom of movement. Since media connection is wireless, teachers can locate both Juno and their media sources where it makes the most sense.
Enriches lesson delivery and content variety. Allows impromptu streaming from Bluetooth-enabled devices, including tablets, phones, and media players and displays.
Supports expandable learning spaces. Robust signal handles large spaces.
Enhances student participation. Makes it easy to encourage students to share sound files with the class.
Creates a stereo high fidelity sound experience. Every student gets a front row seat to every note and word.
Allows for a more visually pleasing learning space. Reduces the need for messy cabling.
"Having Juno in the classroom is like having a full-time aide that helps students better connect with and better understand my lessons and instructions," said Heather Sposato, Teacher at Penngrove Elementary School in California. "Now that Juno has Bluetooth, sharing audio from my laptop and Apple TV is much easier, and the students benefit from dynamic lessons; they pay attention to the material better, and I can be anywhere in the room."
Present in over 15,000 schools, FrontRow's classroom audio systems are known for improving student comprehension equally throughout a learning space—leading to increased engagement and academic performance—as well as helping safeguard teachers' voices, increasing their energy, and effectively curtailing the number of sick days they take due to voice disorders. A basic Juno system comprises an intelligent wireless microphone for the teacher, plus a vertically-arrayed tower that disperses the teacher's voice and media audio to each student evenly across a learning space. Student microphones can be added to enhance participation, confidence-building, and group-activity reporting.
FrontRow's product design philosophy is based on simplicity. The company's products are easy to use and rich with features that make a sizeable impact in any learning environment. "We've already led the way with a smart microphone that, for example, lets teachers use voice commands to start lesson capture, or send an alert with a single button press," says Penn. "We see Bluetooth as a continuation of that focus on simplicity."
The new Bluetooth-enabled Juno will begin shipping in October.
Shareable Images
About FrontRow™
FrontRow's technology helps schools communicate effortlessly with students, groups, and devices. Schools choose FrontRow for its easy-to-use products, better academic outcomes, and a safer, more efficient campus. FrontRow is part of the William Demant Group—founded in 1904 and listed on the Copenhagen Stock Exchange (CSE3247)—through 45 Group companies in over 20 countries, its consolidated sales exceed US$1.9 billion.
About Bluetooth® Wireless Technology
Bluetooth technology is the global wireless standard for simple, secure connectivity. Propelled by a global community of nearly 30,000 companies, Bluetooth serves to unify, harmonize, and drive innovation in the vast range of connected devices all around us. Through collective creation and shared technical standards, Bluetooth simplifies, secures and enriches the technology experience of users worldwide. Find out more at www.bluetooth.com.
Latest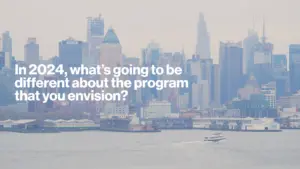 December 1, 2023
In the dynamic telecommunications landscape, Verizon's Partner Network continues to evolve, adapting to new trends and opportunities. For another segment featuring Mark Tina, VP of Indirect Channel Distribution and Channel Chief at Verizon Business Group, he explores exactly what types of significant changes and advancements the Verizon Partner Network will see in 2024. In this […]
Read More