Belkin Works with the City of LA to Supply Essential Electronic Accessories to Alternative Learning Sites
Belkin, a global consumer electronics leader, announced this week its continued partnership with the City of LA to supply essential electronic accessories to 60 Alternative Learning Centers throughout the city to help enhance the learning experience of students during this time of emergency and need.
As school shutdowns continue due to the pandemic, students, especially from low-income homes are left with little to no access to the tools they need to continue their education in an effective way. With the absence of basic infrastructure like Wi-Fi and electronics, students are turning to Alternative Learning Centers set up in neighborhood recreation centers.
"The pandemic has affected all of us, but perhaps some of the most impacted have been our underserved and low-income communities, where the infrastructure to create an efficient work and school from home station may not always be as accessible. We feel privileged to help our hometown, the City of Los Angeles, and its students, by providing the tools and accessories they need to thrive in this time of ongoing emergency," said Steven Malony, CEO, Belkin International.
"Making sure youth at our Alternative Learning Centers have the ability to keep learning is one of the most important things we can collectively do during the COVID-19 crisis," said Mike Shull, General Manager, Recreation and Parks.  "We would like to thank Belkin for their support and contribution, providing every student with essential equipment that will help them stay focused and encourage learning as a rewarding, interesting and enjoyable process."
Belkin International is donating over 5,000 products from headphones to headphone splitters and chargers to cables:
In July 2020, Belkin donated 25,000 face masks to the City of LA, which were distributed among essential workers actively on the front lines to help bolster the community.
Latest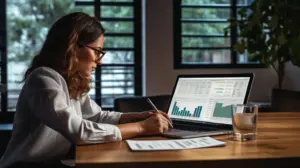 October 4, 2023
The intersection between security and financial acumen often gets overshadowed in a constantly changing economic landscape. While security is essential for safeguarding assets and ensuring continuity, its perceived monetary value is mired in misconceptions affecting company profitability. For many, security is viewed primarily as an expense rather than a potential cost-saver. However, understanding […]
Read More