The Best Products To Enhance The Classroom
When it comes to student learning, merely listening to a teacher talk isn't enough. Studies show that humans have trouble remembering what they hear, especially after a delay. If you want students to have a better chance at putting new information into their long-term memory banks, classroom collaboration and education technology are a must.
What does this mean for collaborative classroom design? It's crucial to provide clear, engaging visuals whenever possible — whether they're still images, animated clips, or videos.
It's even better to get students up and moving, working to get their hands on those visuals to manipulate and share information with each other to provide multiple avenues for information to be burned into their brains.
You can read the full article here.
Latest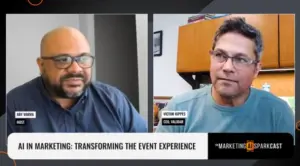 November 28, 2023
AI has been gradually changing the landscape of event technology at a very rapid pace. In an industry where staying ahead of technological trends is crucial, AI's impact on marketing and event management has become increasingly significant. As witnessed in the rise of account-based marketing and enhanced personalization, AI is effectively reshaping how events […]
Read More