Big Deals For Edtech This Week (May 15)
As the pandemic lockdowns continue, the prospects for physical summer camps are grim and fall back-to-school re-openings murky. To compensate, curriculum providers and online schools are scrambling to create products and services marketed to these uncertainties. Has homeschool become mainstream? This week's edtech big deals suggest that probability is rising. Read these announcements:
To support students' digital literacy development during a summer break that comes on the heels of a tumultuous school year, Learning.com, a leading provider of comprehensive digital literacy curriculum, is launching an online summer school program called Summer TechUp. Available for students in grades 6-12, Summer TechUp introduces digital literacy and computer science through modules covering keyboarding, robotics, and coding.

"We recognize that schools and students have had to adjust to new models of instruction under the current and evolving conditions. It's our goal to ensure every student can successfully navigate the digital world – we won't let summer break or the coronavirus pandemic impede that goal," said Keith Oelrich, CEO at Learning.com. "Through this opportunity to learn online over the summer months, students can continue developing digital literacy while exploring the exciting realms of coding, robotics, and more." 
School districts can purchase Learning.com's new Summer Tech-Up program at a promotional price for a Summer School program until September 7, 2020. Activation, professional development, and support are included, and Learning.com will match the Fall purchase of any Learning.com program.
Learning.com is also currently offering a free Digital Skills Playlist to support educators in helping students develop foundational digital skills. Together, Summer TechUp and the Digital Skills Playlist will support the continuity of learning over the Summer, and in the transition back to school in the Fall.
Discovery Education announced this week the addition of hundreds of new digital assets to its services. The new content, added to the Discovery Education Experience and Science and Social Studies Techbooks, empowers educators to engage students in instruction across a number of K-12 academic disciplines at home, in the classroom, or wherever learning is taking place.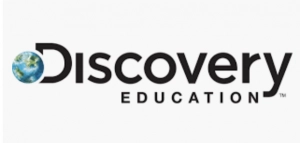 "The importance of providing students access to immersive digital content is in my mind, one of the enduring lessons of the COVID-19 pandemic," said Discovery Education Vice President of Digital Content Robin Porter. "The new content recently added to Discovery Education Experience and the Science and Social Studies Techbooks is part of Discovery Education's ongoing effort to ensure we are providing the educators and students we serve access to high quality digital resources so no matter where they are, they can continue their education."
In response to the ongoing COVID-19 crisis, Discovery Education is offering schools and school systems not currently using the company's digital services free access to Discovery Education Experience. Schools accepting this offer will have access to Discovery Education's dynamic K-12 learning platform and its ready-to-use digital lesson plans, activities, and standards-aligned resources through the remainder of the school year. In addition, Discovery Education is offering a suite of no cost resources for parents and caregivers called Daily DE that can be used at home. For more information, visit Discovery Education's comprehensive Virtual Learning resource website dedicated to helping educators adapt their instruction to meet today's needs.
Massachusetts Mayflower Academy (MMA) is currently accepting applications for the 2020-2021 school year. High school students interested in learning from home can opt for more than 220 online courses designed by subject matter experts and taught by certified teachers at the accredited online private high school powered by nonprofit VHS Learning (VHS, Inc.). Students can earn their high school diploma online, prepare for college majors of all types, and earn college credit through dual-credit options or by choosing from 24 different Advanced Placement courses.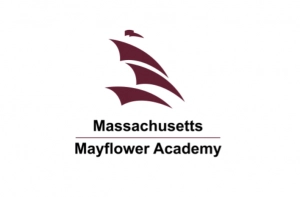 "Massachusetts Mayflower Academy's wide array of courses prepares students for college and careers," said Carol Ribeiro, President & CEO of VHS Learning. "The academy's AP catalog exceeds what most traditional schools offer with 24 College Board-approved courses. Because classes at Massachusetts Mayflower Academy are small, on average 22 students to 1 teacher, families can be assured that students receive the support they need to be successful."
Additionally, all academy courses are taught by certified teachers who undergo a rigorous training and professional development program to ensure they can effectively teach in an online environment. School administrators work with students and parents and the student's guidance counselor and academic liaison, to personalize each student's learning plan. "While learning from home, Massachusetts Mayflower Academy students receive instruction that enables them to collaborate with their teachers and peers from around the world," said Ribeiro. "Academy students, although not together in the traditional sense, are connected academically and interpersonally, in ways that prepare them for future success."
Latest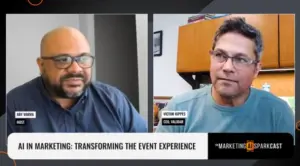 November 28, 2023
AI has been gradually changing the landscape of event technology at a very rapid pace. In an industry where staying ahead of technological trends is crucial, AI's impact on marketing and event management has become increasingly significant. As witnessed in the rise of account-based marketing and enhanced personalization, AI is effectively reshaping how events […]
Read More