Why Continuous Learning is Attractive to Gen Z and Millennials
When it comes to updating professional skills, continuous learning is more important to Millennials and adult Gen Zers than to Gen Xers and Baby Boomers, according to a survey.
More than half of Millennials (58 percent) and adult Gen Zers (52 percent) said success in their careers depends on updating their skills and knowledge frequently, compared with 35 percent of Gen Xers and 34 percent of Baby Boomers.
However, younger workers are also more likely to feel stressed about the need to continuously update their skills and knowledge. Almost one-third (31 percent) of Millennials and Gen Zers said engaging in continuous learning stressed them out, compared with 19 percent of Gen Xers and 15 percent of Baby Boomers.
Overall, though, engaging in continuous learning was most often associated with good feelings, with "fulfilled," "accomplished" and "motivated" the most cited emotions by all generations.
"The workplace and its demands are changing more rapidly than ever before, thanks to technology," said Andrew Savikas, president of getAbstract US. "It's clear that all generations — but especially Gen Zers and Millennials — know this and deeply understand that actively seeking new skills and knowledge is essential as they are advancing in their careers. Fortunately there are more resources than ever to learn new skills and gain knowledge, and ways to integrate that learning into everyday work."
Younger generations expect employers to provide learning opportunities
Nearly all respondents (93 percent) said it was at least somewhat important that their employers provide resources for continuous learning, but younger generations were more likely to say it was extremely or very important. Of adult Gen Zers, 84 percent said it was extremely or very important, as did 78 percent of Millennials; 71 percent of Gen Xers; and 63 percent of Baby Boomers.
How important to you is it that your company provide training/materials to update your skills and/or knowledge?
Adult Gen Z
Extremely important: 52.9%
Very important: 31%
Somewhat important: 11.5%
Not so important: 3.5%
Not at all important: 1.2%
Millennials
Extremely important: 45%
Very important: 32.9%
Somewhat important: 17.2%
Not so important: 3.9%
Not at all important: 1%
Gen X
Extremely important: 33.7%
Very important: 36.9%
Somewhat important: 20.4%
Not so important: 6.5%
Not at all important: 2.5%
Baby Boomers
Extremely important: 30.1%
Very important: 33.3%
Somewhat important: 26.3%
Not so important: 3.8%
Not at all important: 6.5%
People management, time management and leadership are most important skills to learn
Across generations, the skills most important to update through continuous learning were people management, time management, leadership and communication. Millennials were most likely to select multiple skills, while Gen Zers were most likely to select technical skills like UX design and artificial intelligence.
The survey of 1,048 adults was conducted by getAbstract, a company that summarizes top business books, articles, and videos.
*This post is also featured on eCampusNews
Latest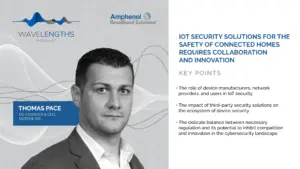 November 28, 2023
Since the introduction of smart devices, the world has increasingly become dominated by interconnected devices but IoT securitydemands are also growing. The "connected home" has shifted from what was once a futuristic concept to reality. With the global smart home market projected to reach $135.3 billion by 2025, the conversation around the security of these […]
Read More