Establishing the Most Reliable Model for Re-Imagining Education
Celebrating the leaders and experts that are powering education into the future, host JW Marshall sets out to ask the "right questions" in EdTech to understand the changes in policy and technology that will power our universities, tradeschools, and companies – and drive growth in upskilling certifications.
Synergies often bring together the ideal parts, which can then work together better to deliver solutions. Such is the story of the guests on Voices of eLearning. JW Marshall spoke with Darryl Krall, National Sales Manager for Panasonic America, and Dr. Sonny Magana, Founder and CEO of Magana Education. Together the two are partnering to embed Dr. Magana's T3 Framework into Panasonic's higher ed solutions.
"It's changing how institutions are looking at growing their student base. It's not just traditional students, but they can broaden their audience to non-traditional as well." – Darryl Krall
Dr. Magana is a lifelong innovator in education and technology. He was a teacher, principal, and director of the first CyberSchool. Through his research, he developed the T3 Framework, which includes a sequence of learning strategies that increase learning productivity and student achievement.
Dr. Magana explained, "It's the sweet spot of where technology, learning, and pedagogy meet. It is toolsets based on principles of how people learn." He went on to define the three Ts. "There's translational learning, which is the basics. Then you do something with it, and it's transformational. Finally, you can apply knowledge with transcendent learning."
Panasonic was already working with Dr. Magana pre-pandemic, but after, he described it as a "marvelous partnership that took an unexpected turn."
Once the pandemic hit, Dr. Magana came to Panasonic with his research on online learning to build a foundation. This created the five critical commitments for higher ed, which can also be applied universally.
The basis of the partnership is integrating Panasonic's AV tools with the T3 Framework and its strategies, processes, and resources. This bundling gives purpose to the technology so that its use is optimized and delivers better learning outcomes.
The feedback from Panasonic customers has been extremely positive, as it keeps students engaged whether in the classroom or remote. Krall described its giving higher ed new opportunities, as well. "It's changing how institutions are looking at growing their student base. It's not just traditional students, but they can broaden their audience to non-traditional as well."


Latest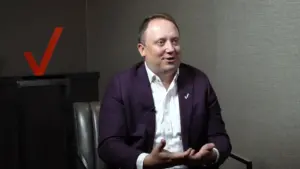 December 1, 2023
For a special episode of The Verizon Partner Network the focus was on the considerable role of partnerships in the Verizon Partner Program and the leaders shared their perspectives on the initiative. Their conversation brought about a lot of thought-providing context on the evolving telecommunications landscape. In today's era, collaboration and integration are key to […]
Read More