How New Learning Platforms Can Bust EdTech Myths
The best education enterprise software should constantly improve, even during a pandemic. For Marcy Daniel, Chief Product Officer at PowerSchool, that means better teacher agency, stronger data protections, and greater parent inclusion. On this episode of EdTech Today, Marcy details the latest launch particulars of  PowerSchool Unified Classroom 2021 and lays out the potential for better experiences for teachers, students, and families alike.
"We believe that teachers need all the help and support possible and thanks to evolving technology, and our vision to unify the systems teachers, students, and parents use every day, we can help them get the time and data they need to personalize learning to support every child's needs," said Marcy Daniel, PowerSchool Chief Product Officer. "With the launch of Unified Classroom 2021, our vision has become a reality and we are committed to ensuring educators and students are better supported with the tools they need to increase the focus on Whole Child instruction and improve outcomes for every student."
PowerSchool Unified Classroom 2021 brings together award-winning solutions including Unified Classroom™ Schoology Learning, Unified Classroom™ Performance Matters, and Unified Classroom™ Special Programs – all of which can be used with PowerSchool's market-leading student information system, PowerSchool SIS, for even greater levels of efficiency. Unlike other educational technology providers, only PowerSchool Unified Classroom 2021 offers a solution that meets the needs of K-12 education organizations by:
Delivering a unified user experience and connecting assessment data, special programs information to support students with unique learning needs, social-emotional learning (SEL) survey results, and demographic data with the leading K-12 education-focused learning management system (LMS), which provides teachers time back and a simpler, more complete approach to understanding and addressing the needs of the Whole Child.​
Simplifying data management by providing integrated attendance collection, student alerts including medical alerts and special programs status, traditional and standards-grade pass back, and the ability to have class rosters flow throughout an organization's PowerSchool ecosystem, so all data becomes more centralized, secure, accurate, and accessible for users based on roles and permissions. ​
Simplifying and reinforcing accountability throughout a school or district by providing alerts, early-warning notifications, and compliance reporting for all students and staff in a single solution.
"We rolled out common assessments in Unified Classroom Performance Matters this year because we needed the data more than ever to monitor loss and impact," said Dr. Zachary Conrad, Executive Director, Data and Technology, at Lawrence Public Schools USD 497. "We had data in multiple locations and needed to see our common assessment data next to all the other data points to make better decisions for our students. Not only is this seamlessly integrated with Schoology Learning and our PowerSchool SIS, but easy for the students to take assessments and for teachers to use the data."
"The Unified Classroom Schoology Learning and Unified Classroom Performance Matters assessment integration has helped our teachers keep their content and assessments in one place for students, while still being able to use the many reporting features in Performance Matters," said Jana Griffith, School Improvement & Accountability Specialist, Loudoun County Public Schools, Virginia. "It particularly helps students stay organized and minimize confusion about where to find tests and assignments because everything is in Schoology Learning."
Learn more about PowerSchool Unified Classroom 2021 at  https://www.powerschool.com/solutions/unified-classroom/.
Follow us on social media for the latest updates in B2B!
Twitter – @MarketScale
Facebook – facebook.com/marketscale
LinkedIn – linkedin.com/company/marketscale
Latest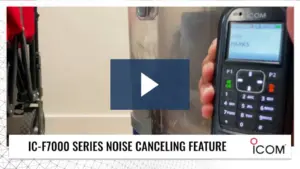 September 27, 2023
In this brief product demonstration video, ICom's IC-F7000 Series receives a mic test of its noise-canceling feature. Through the two demonstrations it is clear the IC-F7000 removes loud ambient noise for clear two-way communication.
Read More