How Substitute Teaching is Thriving Through Technology
Celebrating the leaders and experts that are powering education into the future, host JW Marshall sets out to ask the "right questions" in EdTech to understand the changes in policy and technology that will power our universities, tradeschools, and companies – and drive growth in upskilling certifications.
No matter the role or industry, most of us have experienced challenges at work during the COVID-19 pandemic. But some of the workers that have had to overcome the most extreme challenges are employees across school districts. JW Marshall, host, Voices of eLearning spoke with Mike Teng, Co-Founder and CEO, Swing Education about how school districts are navigating the pandemic and creating the best possible outcomes for students and educators.
Teng explained that location and how severe coronavirus outbreaks were in specific areas greatly influenced how school districts reacted to the pandemic.
"We just saw a lot of different reactions to the pandemic over time. Now, I would say we're reaching a bit more of an equilibrium where, yes, certain areas are open for in person learning in schools," Teng said.
He noted that schools in areas with large outbreaks, like the Bay Area, are still probably primarily engaging in distance learning or remote learning.
He believes that everyone's attention is focused on how we can get schools open in person in a safe way for both students and teachers.
"What we're seeing in talking to districts and heads of HR in districts, is really [thinking about] how they can think about how to take care of their teachers. I think we've all probably read the stories about how difficult this year is for teachers," Teng said.
He noted that all workers in the education field aren't facing the same level of challenges, especially compared to teachers.
"I think teachers, in particular, are having a pretty tough time," Teng explained.
To dive deeper into this illuminating conversation, listen in to this episode of Voices of eLearning and stay tuned for more conversations with the educational leaders forging the future of learning in a post-pandemic world.
Latest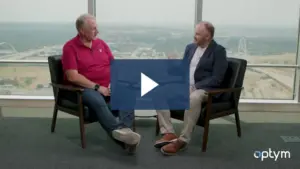 September 26, 2023
Making LTL shipping frictionless is more than possible; it's happening today. How can one challenge the status quo and embrace technological transformation in an industry that has historically resisted change? In this captivating episode of Semi-Related, Chris Torrence sets the stage for a riveting conversation with Todd Florence, the Chief Information Officer of Estes […]
Read More