How Teachers Use Tech to Get Personal
To some teachers, the word "differentiation" is misconstrued to mean creating a different lesson plan for every individual student or spending unrealistic amounts of one-on-one time tutoring struggling learners. However, incorporating differentiated instructional methods need not be so exhausting and inefficient. Here are four ways innovations education technology can make it easier for teachers to meet the needs of every child with minor adjustments to their lesson plans every day.
Break Language Barriers with Multilingual Content and Translation Tools
An overwhelming number of teachers in the US are likely to find themselves tasked with educating students who are still learning to speak English. Today, roughly 1 in 10 American students is identified as an English Language Learner (ELL). Despite growing numbers of ELLs enrolled in the US school system, NPR reports that ELLs lag behind their peers academically and that "most ELLs are struggling because they have little or no access to quality instruction tailored to their needs."
Luckily, as the proportion of ELL students in the US continues to increase, so does the number of tools teachers can use to support them in all content areas. Khan Academy offers a full site in Spanish with courses in mathematics, science, and more that teachers can use to introduce new concepts to Spanish-speaking ELLs in their native language. Chinese, Portuguese, German, and Polish are among other languages the platform is offered in.
For teachers who regularly use video content from Youtube in their classrooms, the site's closed captions are an often-overlooked tool which can auto-translate videos with English audio and display closed captions in several languages. Though the translation quality might not be perfect, this strategy still allows ELLs to connect vocabulary in their native language to English words and visual cues, helping them to improve their English skills as they master content-related objectives among other learners.
Stephen Francz, an AP US History teacher at KIPP Foundation Charter School in Newark, New Jersey, shared that he helps ELLs in his classroom by allowing them to use Google Translate during instruction.
"It has been a huge help," he said, "especially as our school is jam-packed full of Chromebooks. Every student has a designated Google account where they get all of their email and get all of their Google Classroom access. There is a specific tab assigned to students designated with an ELL marker and that way they are able to access it."
Differentiate Independent Work with Blended Learning Platforms
Many teachers and college-level instructors are already well-versed when it comes to utilizing blended learning platforms like Google Classroom, Blackboard, and eSchool, and for good reason. A study of undergraduate student preferences by the Educause Center for Analysis and Research revealed that "For 2017, the percentage of students preferring courses that incorporate online components for some, half, or most of their courses is 79 percent."
Teachers can take further advantage of the rising preference for a tech-inclusive instructional model by assigning different students one of several differentiated independent tasks through blended learning platforms instead of assigning identical work to every student.
Janine Gaeta is a high school English teacher at Innovative Arts Academy Charter School in Catasauqua, Pennsylvania who implements this strategy using Holt-McDougal Interactive Notebooks.
"The three different interactive reading notebooks through Holt-McDougall Interactive Online address three differentiated learning capabilities" she explained. "The Interactive Reader is for your basic average student, students who do not have IEPs (Individualized Education Programs), which is typically just straight information from the text. So just the short story, not many clarifying questions and summaries.
"The Adapted Interactive Reader is chunked, so every two paragraphs it will give you a summary in other words, so that students can get a clear picture of comprehending the material.
"For the ELL learners, they have their own version where it conflates both English and, typically, Spanish as opposed to straight English with all-English questions. So, it does encourage them to read in English, but it still shows both versions of, say, a vocabulary word, in both English and Spanish for comprehension purposes," she said.
Using these Interactive Readers allows Gaeta's students to read and understand the same text in a way that is specifically tailored to their needs, without the need for her to create additional materials herself.
Empower Students with Learning Disabilities
Digital tools can also help general education teachers to empower students with learning disabilities in an inclusive learning environment, where according to the National Center for Education Statistics, 80 percent of students with learning disabilities spend more than half of their class time. Rather than running off and handing out paper copies of numerous assignments to distribute to students, making it obvious that some children are receiving a different assignment or test than the others, teachers can discreetly offer accommodations, modifications, and differentiated tasks digitally.
Francz shared that for his students with IEPs, "We usually try to have a certain number of accommodations and modifications based on technology. For instance, with my kids, I teach an AP course. There's not a lot [of accommodations] that are allotted within the curriculum because we are an AP For All school. Our curriculum is not designed for students with significant reading and cognitive disabilities, so I have to find some work-arounds.
"One thing that my cohort teacher and I do is an audio version of the test. We read it into a microphone and then the day of the test, we allow students with those accommodations to bring headphones so that they can listen to us read them the test as they are actually taking it. So not only is it helping them with pacing, it's helping them with audio and then a visual with the actual test there."
Gaeta helps students who have reading and writing challenges using a similar strategy.
"For any students who have an IEP, anything on the Chromebooks can be read aloud, can be converted into audio, so they can listen to it. And, there is a software that is on the Chromebooks where they can talk-to-text. It is specified for those students who need that per their IEP so it is not activated on all of the Chromebooks, it's only activated on some," she said.
Gather Actionable Feedback in Real Time
Effective use of student data to guide instruction is now a mainstay of teacher evaluation models like the Danielson Rubric, but finding the time to collect, sort, and document student data can feel like one more chore on a teacher's ever-growing to-do list.
To make matters worse, the demand placed on teachers to fit more and more content into the school year can make it difficult for teachers to reteach content that students struggled with after collecting and analyzing student work.
Using technology-based formative assessments that provide immediate feedback, while also collecting and organizing it for further analysis, is a much more efficient way for teachers to gather data every day without spending hours manually grading exit tickets and quizzes.
Plickers is a popular and inexpensive tool that teachers can use to collect multiple-choice data, broken down by group and by student, in schools that are not yet one-to-one. It uses QR codes printed to cards that are assigned to each student and read by the teacher's cell phone camera, allowing students to answer questions anonymously and without personal devices.
Francz shared that his school uses a platform called Illuminate to capture instantaneous data while keeping students engaged.
"What it does is generate barcode-based testing sheets where the information, usually multiple-choice, is inputted in and scanned through a laptop camera. Once the scanned data comes in real time, usually in the form of a bar graph or pie chart, the students can see where they stand whether it's for a formative or summative assessment or maybe just for a game. That actually shows them where they are in real time and gets them really invested in the classroom.
"It cuts my grading time down by fifty percent at minimum," he added. "I use it all the time, especially for my summative assessments. It allows me to pull up a bar graph that shows which students got to certain levels. You can do performance bands like 85 percent and above, or 70-84 percent. So they know where they fall as far as percentage correct. We use those data points to consistently review where the student stands. Also, with that same technology, it shows which is the most commonly missed question, and then you can use that to reform your practice."
These are just four ways education technology is making an impact for students of all ability levels. As student access to classroom technology increases, educators can hope to continue to see the playing field leveled for their students with diverse needs.
For the latest news, videos, and podcasts in the Education Technology Industry, be sure to subscribe to our industry publication.
Follow us on social media for the latest updates in B2B!
Twitter – @EdTechMKSL
Facebook – facebook.com/marketscale
LinkedIn – linkedin.com/company/marketscale
Latest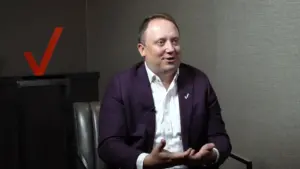 December 1, 2023
For a special episode of The Verizon Partner Network the focus was on the considerable role of partnerships in the Verizon Partner Program and the leaders shared their perspectives on the initiative. Their conversation brought about a lot of thought-providing context on the evolving telecommunications landscape. In today's era, collaboration and integration are key to […]
Read More