How to Build Results-Oriented Microlearning Lessons
Celebrating the leaders and experts that are powering education into the future, host JW Marshall sets out to ask the "right questions" in EdTech to understand the changes in policy and technology that will power our universities, tradeschools, and companies – and drive growth in upskilling certifications.
Whether it's hiring employees, keeping them engaged, addressing their concerns or supporting their growth and development, human resources is an essential business function that helps companies succeed, ensuring that an organization gets the most out of its employees. Touching every department and every team member, the right HR personnel with the right skills can enhance an employee's experience throughout their tenure while strengthening business operations and contributing to the bottom line.
Committed to creating inspired and informed workforces by maximizing the potential of HR professionals around the world, HR.com is the largest global social networking and resource site for HR Professionals. Boasting over 1.7 million members and offerings that include 85+ primary research reports from the HR Research Institute, 250+ annual webcasts, the most comprehensive HR certification exam preparation program, a legal compliance guidance program, an on-demand training library housing thousands of lessons and tips, and more, HR.com offers unparalleled training and networking for HR professionals all over the world.
On this episode of Voices of eLearning podcast, Dr. Heidi Scott, Chief Learning Officer at HR.com, joins host JW Marshall to discuss the pandemic's effect on eLearning across the board, effective approaches to both microlearning and just-in-time learning, as well as relevant learning experiences that can help bring out the best in HR pros and drive their careers where they want to go.
"I'm beginning to see a little bit more of a finicky taste for consumers when it comes to online learning," Scott stated. "'Give us more than just fire-hosing for the sake of knowledge acquisition. Help me go do my job better.' And that's going to take some engaging, some innovative, some curiosity-peaking types of learning experiences. I think that the appetite of our culture is shifting, and I think that the trend is trending toward we—in the eLearning space and the instructional design space and the learning and development space—we've got to up our game."
Put what you heard into action — as mentioned, Heidi and her team at HR.com are excited to offer exclusive, free access for Voices of eLearning listeners now through the end of January to HR.com's upcoming courses on eLearning and beyond. Free access will be given on a first-come, first-served basis. Learn more and get your name on the interest list here.

Latest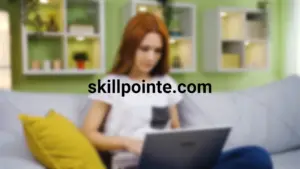 November 30, 2023
Adopting an entrepreneurial mindset is increasingly essential in today's diverse professional world. This approach, emphasizing resilience and innovation, is applicable in various careers, encouraging individuals to see opportunities in challenges and to think beyond conventional methods. SkillPointe recognizes the importance of aligning this entrepreneurial spirit with career aspirations. The organization assists individuals in transforming […]
Read More