How To Protect Students In-Person And Remote While Online
The shift to remote learning means new threats to student safety. Join eSchool News in this free premiere live event that will share best practices with education leaders managing districts during the pandemic.
EVENT DETAILS
Staying Safe—How To Protect Students In-Person And Remote While Online
More screen time means more exposure to inappropriate content and predators. The continued mass trauma of illness and isolation can also lead to stress and harmful behaviors.
More than ever, schools have the responsibility to manage these disturbances as best as possible. During this virtual event, eSchools news will discuss best practices from district leaders grappling with remote security issues and provide answers to these ever-changing questions.
Karen VanAusdal, Senior Director of Practice, CASEL
As Senior Director of Practice at CASEL, Karen VanAusdal oversees multiple initiatives to support and scale SEL in school districts and with collaborators in the field. Previously, she served as executive director for the Office of Social and Emotional Learning in the Chicago Public Schools, where she worked to ensure that all schools developed multitiered systems of support for students' social, emotional, and behavioral needs.
 CONNECT
Michael Kuhrt, Superintendent of Schools, Wichita Falls Independent School District
Michael Kuhrt is Superintendent of Schools for Wichita Falls Independent School District (WFISD). The District operates four early childhood campuses, 16 elementary campuses, three middle school campuses, three high schools, and three alternative campuses. The District also operates the Career Education Center, a state-of-the-art facility completed in 2017. Under Mr. Kuhrt's direction, all students in grades 6 to 12 have their own Chromebook to use during the day and at home.
 CONNECT
Eileen Belastock, Director of Technology and Information, Nauset Public Schools
Eileen Belastock, CETL, is Director of Technology and Information at Nauset Public Schools in Massachusetts. She an educational leader who is fueled by the belief that learning anytime, anywhere, is critical for both our students and educators. Throughout her career in both the corporate and educational settings, Eileen Belastock has encouraged and supported both adult and student learners to challenge themselves to find their passions, be lifelong learners, and be contributing citizens in the 21st global environment.
 CONNECT
JOIN THE DISCUSSION:
Learn how districts keep students safe online.
Discover how hybrid and remote models require advanced monitoring.
Share your own ideas for fostering social and emotional learning.
Latest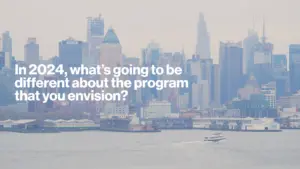 December 1, 2023
In the dynamic telecommunications landscape, Verizon's Partner Network continues to evolve, adapting to new trends and opportunities. For another segment featuring Mark Tina, VP of Indirect Channel Distribution and Channel Chief at Verizon Business Group, he explores exactly what types of significant changes and advancements the Verizon Partner Network will see in 2024. In this […]
Read More