How Workplace Learning Must Adapt: Remote Possibilities
Not all the news coming out of this madness is bad. Sam Herring, Vice President and General Manager of Intrepid by VitalSource talks about how this current crisis can be a time of resourcefulness and innovation in the workplace learning space. He illustrated these thoughts with how one of largest not‐for‐profit, academic health systems in the United States built and deployed a remote learning system to train the army of nurses battling COVID-19 during those first weeks in March:
"Within a day of selecting the Intrepid platform, the health system's learning team created an initial course prototype, within four days learning pathways were created and audited by nursing leaders, and within eleven days the complete training solution was launched across the entire health system. The initial audience includes approximately 3000 nurses, LPNs, and hospital support staff, and may expand to additional groups."
Listen to this episode of Remote Possibilities for more insights related to the new realities of distance learning.


Latest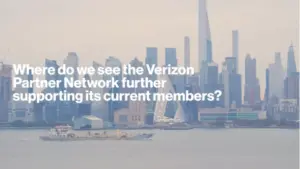 December 1, 2023
The support systems within partner networks are more crucial than ever as the telecommunications industry witnesses more and more shifts in its landscape. To discuss this on an episode of The Verizon Partner Network, Mark Tina, VP of Indirect Channel Distribution and Channel Chief at Verizon Business Group, provided an outlook into how Verizon […]
Read More