Life Between Summers with Shannon Olsen
Being a teacher can be immensely rewarding just as much as it can be overwhelming. Some people who are inspired to teach later find other ways of utilizing the skills they learned in teaching to help out others outside just their classroom. So what kind of effect can children's books aimed at classrooms have on a global scale?
On this episode of Change Starts Here, host Dustin Odham speaks with teacher-turned-author Shannon Olsen, who has penned multiple children's books for elementary classrooms (and anyone who wants to read them). "I think when I first became a teacher, I always thought about helping to make a positive contribution within my own classroom." says Olsen. "And what I really love now about what I do, since creating things for teachers and students, is I really love knowing that I'm now making a positive contribution beyond just the bubble of one classroom."
The episode covers:
What inspired Olsen to create teaching materials for other classrooms
How Olsen was inspired to write her first children's book
How her books are used by teachers in the classroom, from elementary to high school
"I feel like I get to now be in multiple classrooms, and I don't always get to see it or hear about it, but it's just great knowing that things that I've helped create are being used in classrooms all around the world" says Olsen. "It's the coolest feeling."
Shannon Olsen spent fifteen years as a second-grade elementary school teacher before authoring her first children's book, Our Class is a Family. She has since published other books, including A Letter From Your Teacher and Our School is a Family. She also has teaching resources and her own website and LLC with Life Between Summers.
Latest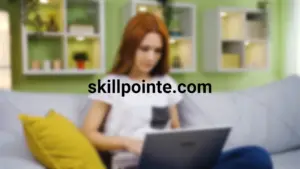 November 30, 2023
Adopting an entrepreneurial mindset is increasingly essential in today's diverse professional world. This approach, emphasizing resilience and innovation, is applicable in various careers, encouraging individuals to see opportunities in challenges and to think beyond conventional methods. SkillPointe recognizes the importance of aligning this entrepreneurial spirit with career aspirations. The organization assists individuals in transforming […]
Read More