MOLD CAUSES SCHOOLS ACROSS THE U.S. TO CLOSE
Across the country, mold infestations are resulting in school closures. Heat and moisture are common attributors to mold outbreaks, as well as aging HVAC equipment and plumbing systems, all presenting serious health risks to both students and faculty.
Mold Found in Schools
With fall classes beginning, schools across the Northeast are facing closure as mold growth is discovered within their buildings. Near record heat and the wettest August recorded since 2011 resulted in a Mount Olive, NJ school postponing their 2018-2019 opening. Says Susan Breton, acting Superintendent, "As it has been an extremely wet, hot and humid summer, many districts throughout the state are facing similar issues."
Southern Maine Community College also a challenging mold scenario. The Spring Point Residence Hall was found to have hazardous levels of mold, forcing approximately 60 students to vacate the dorms.  Upon investigation, a faulty heating, ventilation, and air conditioning system was found to have caused the widespread mold in the building.
Similarly, Upper Perkiomen High School in Pennsburg, Pennsylvania shut down for a number of days to remedy mold contamination and conduct a complete overhaul of a malfunctioning HVAC system that had caused the issue.
Conditions for Mold Growth
Mold is present almost everywhere, yet specific conditions can spur its growth. The combination of moisture and heat provide a suitable environment for spores to thrive, leading to prevalent mold advancement in a very short time period. In fact, according to the Federal Emergency Management Association, surface mold can develop in these conditions in only 24 to 48 hours.
Materials used in building, such as plywood and drywall, are increasingly conducive to moisture absorption and provide infinite channels for mold propagation. Likewise, leaky piping and poorly ventilated HVAC systems that are nearing the end of their lifecycles provide the ideal environment for mold growth. As such, buildings that are kept dry and ventilated with regularly serviced HVAC and plumbing systems can reduce the chance of detrimental mold outbreaks, particularly aging school buildings.
Keep School Doors Open with Polygon
Polygon's Temporary Climate Solutions can help schools defend their alma mater against the ruining and hazardous effects of mold. Polygon's team of experts employ desiccants and other climate control equipment to transform the warm, clammy conditions mold needs to grow.
And when the worst-case scenario occurs, and mold is discovered, Polygon provides damage control proficiency along with rapid response and specialized equipment to ensure mold infestations are stopped in their tracks. Polygon even has the expertise to recover damaged documents, archives, and books!
Partner with Polygon
As summer heat and humid, wet conditions plague the country, providing the ideal environment for mold growth, schools across the country have been forced to close their doors at a time when they should be opening. Polygon understands that the safety of students and faculty is a top priority.  By partnering with the experienced team at Polygon, schools can maintain and/or restore a healthy learning environment for students and faculty alike.
Contact our team of climate solution specialists today!
Read more at polygongroup.com
Latest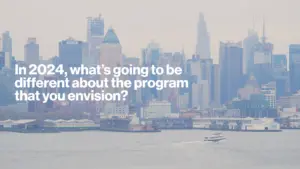 December 1, 2023
In the dynamic telecommunications landscape, Verizon's Partner Network continues to evolve, adapting to new trends and opportunities. For another segment featuring Mark Tina, VP of Indirect Channel Distribution and Channel Chief at Verizon Business Group, he explores exactly what types of significant changes and advancements the Verizon Partner Network will see in 2024. In this […]
Read More