New Research Released: How the Pandemic is Affecting Adult Education
ProLiteracy has released a new report, "COVID-19 Rapid Response Report from the Field," with research conducted by the E-BAES Taskforce and EdTech Center @ World Education describing how the pandemic has impacted the adult education system. Findings are intended to inform adult educators and offer them useful suggestions for dealing with the current crisis.
The research represented in the Rapid Response Report was derived from two complementary inquiries—one drawing on interviews with 49 respondents from 20 states and the other on 773 survey responses from teachers, tutors, and administrators. Both data sets represent a diverse pool of adult education practitioners and state staff.
The goals of this research project conducted by the E-BAES Taskforce and EdTech Center were to 1) describe the instructional and programmatic shifts programs made in response to the stay-at-home orders and 2) illustrate the challenges and successes they experienced.
E-BAES Taskforce member and researcher, Alisa Belzer from Rutgers University, says "This report describes the unique challenges faced in adult education and the creative ways in which practitioners have responded." One takeaway from the report was that technology and internet access are a major challenge to adult student participation in distance learning.
The results of this research will be vital going forward in providing national organizations like ProLiteracy with the information they need to advocate for solutions to help adult education programs adapt to distance learning to ensure all students are served.
"We hope the information in this report helps adult education and literacy programs nationwide to better understand the supports and solutions that will enable them to continually impact students during this challenging time," says ProLiteracy President/CEO, Kevin Morgan.
Latest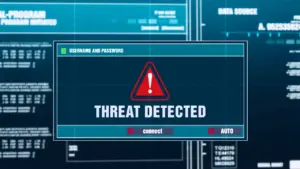 December 8, 2023
To keep up with the growing threats, cybersecurity in healthcare is a high-level priority. The recent ransomware attack on Ardent Health underscores a stark reality for the healthcare industry: cyber threats are a significant and ongoing challenge. Mike Saylor, the CEO of Blackswan Cybersecurity, LLC, sheds light on the complexities of cybersecurity in healthcare. […]
Read More