ScreenBeam and Blue Ribbon Schools of Excellence Team Up for Educational Webinar Series
Blue Ribbon Schools of Excellence (BRSE) boasts almost two decades of empowering educators through a unique assessment process designed to achieve excellence in learning, leading and more. The BRSE program is a comprehensive school self-assessment experience that helps schools get an accurate picture of the quality of their academic and instructional curricula, which the school and BRSE can use to engage in action plans to elevate results.
ScreenBeam, on the other hand, is a leading wireless display and collaboration provider focused on intuitive wireless collaboration and technology solutions that can, in education, help educators and students engage in meaningful ways and achieve powerful results.
Sharing a core mission, ScreenBeam and BRSE use technology solutions and other support measures to foster school improvement and student achievement. In particular, a common vision exists to help educators and students engage in active teaching and learning that drives better outcomes and growth. It's not about forcing any particular "one-size-fits-all" solution onto a district; rather, partnering with those districts to determine the best holistic approach for their unique needs.
To that end, the two companies recently presented an educational webinar series filled with interactive sessions and insights from national experts in the education field. These webinars leveraged firsthand experience and knowledge to share best practices for bolstering educators and inspiring action in supporting the initiatives that can make it happen. Here's a rundown of the topics and the speakers that were featured in this exciting series.
The Blue Ribbon Schools of Excellence Webinar Series:
"Learning from a Distance", Jayne Ellspermann
Award-winning and nationally-recognized education leader Ellsperman shared insights for remaining agile and effective in engineering success in the new learning environment brought about by the COVID-19 pandemic while supporting all stakeholders in adapting to new learning demands and methods.
"Thinking Through Technology and Instruction in Today's Modern Classroom", Kerry Gallagher, JD
The Assistant Principal for Teaching and Learning at St. John's Prep in Danvers, MA, Gallagher shared best practices for ensuring positive progress in the face of accelerated technology spend and adoption for school districts across the country.
"Motivating Teachers – Empowering the Heart", Dr. Akil Ross
There's so much talk about technology, remote learning, educational goals and more that it can be easy to lose sight of a key aspect of educational success – the heart of the educator. Ross, Adjunct Professor at the University of South Carolina, shared strategies for engaging staff and developing meaningful relationships with students and beyond that help teachers thrive.
Exploring topics that help to cultivate an effective student learning experience for a productive, successful 2020-2021 school year and beyond, the webinar provided actionable insights, knowledge and best practices to help strengthen educational systems, large and small. Every school district, leader, teacher and staff member is encouraged to watch this virtual event: simply click here: screenbeam.com/webinars/the-blue-ribbon-schools-of-excellence-webinar-series/. To learn more, visit screenbeam.com.
—
Follow us on social media for the latest updates in B2B!
Twitter – @MarketScale
Facebook – facebook.com/marketscale
LinkedIn – linkedin.com/company/marketscale
Latest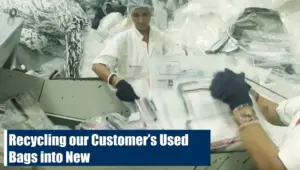 December 6, 2023
This video focuses on EcoLOK4, a groundbreaking product by CONTROLTEK that exemplifies innovation in sustainability. It highlights the process of transforming landfill waste into new deposit bags, with 90% of each bag's material being repurposed trash. This initiative not only reduces waste but also closes the sustainability loop, demonstrating CONTROLTEK's commitment to environmentally friendly […]
Read More