Superintendent Olympia Della Flora Shares Insights on How to Best Help Students in Latest Episode of Change Starts Here
Marion, Ohio – Being an educator is a challenging and rewarding job, and nobody knows that better than Olympia Della Flora, the current superintendent for Marion City Schools in Ohio. In a recent episode of the podcast Change Starts Here, host Dustin Odham sat down with Della Flora to discuss her experience as an educator, from teacher to principal to superintendent, and her insights on how to best help students.
Growing up with an elementary school mother and a bus-driving father, Della Flora never intended to get into education. But after earning her Bachelor's degree in Biology, she pursued a Master's in Education and discovered her passion for helping students succeed. Her experience has taught her to build relationships with students to learn as much as possible about each one, even when it means going beyond the curriculum.
During the interview, Della Flora shared her strategies for creating a safe and supportive environment for students, including taking pieces of a student's life and using them to create a story that helps teachers better understand how to address them in the classroom. She also emphasized the importance of knowing students' triggers and how they learn best.
"I think it's sometimes difficult for teachers because they have their schedules, and, you know, they need to get through their lessons, they have their curriculum, that they need to hit certain benchmarks," said Della Flora. "But sometimes we get caught up in that, and we forget that we have little people that are sitting in our classrooms every single day."
Della Flora's insights are a valuable resource for educators who are looking to create a positive and supportive learning environment for their students. By taking the time to get to know each student as an individual, educators can build stronger relationships, better address their unique needs, and help them reach their full potential.
The Change Starts Here podcast is available on all major podcast platforms. For more information, visit the show's website.
Latest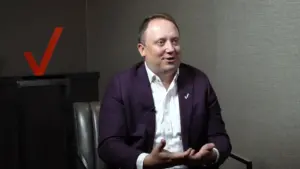 December 1, 2023
For a special episode of The Verizon Partner Network the focus was on the considerable role of partnerships in the Verizon Partner Program and the leaders shared their perspectives on the initiative. Their conversation brought about a lot of thought-providing context on the evolving telecommunications landscape. In today's era, collaboration and integration are key to […]
Read More