The Alliance for Adult Education: Furthering Educational Opportunities in Workforce Development
There are currently millions of Americans who do not have a high school diploma or access to adult education opportunities that would help them grow their knowledge. With so many Americans missing education, there is a large potential skilled workforce that is just not being tapped into. Access to education for adults can dramatically change their lives and often encourage them to go beyond just earning their high school diploma and moving toward bachelor and master programs. This kind of life-long continued learning can provide individuals with the skills and knowledge they need to move up in the workforce and increase their quality of life.
How can adult education be made more accessible and inclusive to individuals from diverse backgrounds, and what steps are being taken to address issues of equity and access?
On today's episode of DisruptED, host Ron J Stefanski speaks with Dr. Howard Liebman, Superintendent of Schools at Smart Horizons Career Online Education, about the launch of the Alliance for Adult Education (AAE). Stefanski and Dr. Leibman discuss what AAE is, the benefits of lifelong learning, and how adult education can encourage ongoing learning and development.
"The Alliance is going to really be a perfect venue to get a variety of different players in the adult education space to go to the Federal Government, US Congress, and talk to them about the importance of this population and funding", says Dr. Liebman. "To support the growth and development of adult education programs, policymakers should prioritize funding and resources to ensure that these programs are accessible and sustainable. They should also work to address issues of equity and access, particularly for underserved communities".
Stefanski and Liebman also discuss…
● How technology and online learning complement or challenge traditional forms of adult education
● How can individuals with low literacy or incomplete high school education benefit from adult education, and what resources are available to support them?
● How the AAE will help more people gain access to education
"I'm excited about the Alliance because I feel like the Alliance is going to be a real good opportunity to gather all these thought leaders and drive change, not just for Smart Horizons Career Online Education," says Dr. Howard Liebman.
Dr. Howard Liebman received his Bachelor of Science (BS) in Clinical Psychology at the University of Florida. In 2004, Dr. Liebman earned his PhD in Education at Barry University. He currently serves as Superintendent of Schools of Smart Horizons Career Online Education and has been with them for 13 years. Dr. Howard Liebman is also the Executive Director of the newly launched Alliance for Adult Education, whose mission is to help adults learn their high school diplomas and further their educational careers.
Latest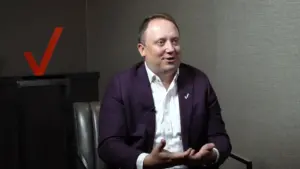 December 1, 2023
For a special episode of The Verizon Partner Network the focus was on the considerable role of partnerships in the Verizon Partner Program and the leaders shared their perspectives on the initiative. Their conversation brought about a lot of thought-providing context on the evolving telecommunications landscape. In today's era, collaboration and integration are key to […]
Read More