The Changing Market for Postsecondary Education
We know all too well that the current virus pandemic is impacting enrollments in the near term, but this is temporary — the pandemic will pass. It will take months, perhaps even a year or two, but this threat will be behind us. We will be wiser and, I hope, better prepared for such disasters in the future.
Meanwhile, trends that began before the virus emerged are growing stronger. These changes will impact the demand for programs and modes of delivery for the long term. Employers are seeing expanding pressure to provide rapidly changing advanced technical services and products. Their needs are growing while the supply chain of qualified workers is tightening. As a result, we are seeing a growing demand for lifelong learning.
Read the full article on Insidehighered.
Latest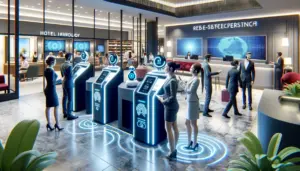 December 8, 2023
Facing critical staffing shortages, over 80% of hotels struggle to fill positions despite offering higher wages and flexible hours, as reported by a recent American Hotel & Lodging Association survey. While slightly improved since May 2022, this situation highlights a significant challenge in the hospitality industry, with housekeeping roles being the most urgently needed. […]
Read More