The Problem With Unregulated Screentime
A survey released recently by ParentsTogether, a national parent-led organization with over 2 million members, shows the vast majority of parents are concerned about a massive spike in their children's screen time during the coronavirus pandemic. Nearly half of respondents' kids (48%) are currently spending more than six hours per day online (a nearly 500% increase from before the crisis). With research showing detrimental impacts of excessive screen time on children's health, 85% of parents are concerned with their children's usage of apps, games, and social media platforms.
The most prominent platforms and apps used by kids whose parents completed the survey were largely non-educational: YouTube (78.21%), Netflix (49.64%), and TikTok (33.41%). More than half of parents are worried that their children are or will become addicted to online activity as a result of the coronavirus pandemic. Many survey respondents told stories about the harms their children have encountered online during social isolation, ranging from bullying to sexual predation.
Notably, only 14% of respondents feel that tech companies are doing enough to protect children. A full 85% of parents think Congress should include protections for kids online like cracking down on sexual predators or putting limits on deceptive advertising in legislation to address the current crisis. More than 93% think the primary law protecting kids' privacy online, the Children's Online Privacy Protection Act, should be expanded to include kids aged 13-17, who currently aren't protected by the law.
"Our families need social media platforms and devices to stay connected right now,"  said Justin Ruben, Co-Director of ParentsTogether. "We shouldn't have to risk exposing our kids to sexual predators, bullies, unscrupulous advertisers, racist and sexist trolls, and platforms that deliberately addict them. This is not a problem that parents can solve on our own. We need platforms to prioritize kids' safety and Congress to include online safety measures for our children in the next stimulus package."
The survey of more than 3,000 ParentsTogether members was conducted via Facebook Messenger from April 16-20.
Below, please find topline findings from the survey:
Average time spent online has doubled for kids during the crisis (nearly 3 hours before the crisis, and now nearly 6 hours)
49% of kids are now spending more than 6+ hours online per day (compared to only 8.29% before)
26% of kids are spending more than 8 hours online (compared to 4% previously)
30% of kids are spending 4+ hours unsupervised online
85% of parents are concerned with how much time their kids are spending online
85% of parents think that Congress should include protections for kids online (legislation that will help to stop sexual predators, limits on deceptive advertising, etc.)
Only 14% of parents think that Big Tech companies are doing enough to keep kids safe
93% of parents think the Children's Online Privacy Protection Act should be updated to protect the privacy of kids aged 13-17
The most prominent platforms and apps used by kids whose parents completed the survey were YouTube (78.21%), Netflix (49.64%), and TikTok (33.41%)
Latest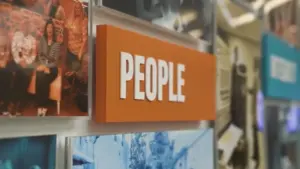 November 29, 2023
At IC System, the language of empathy speaks louder than the transactions of debt collection. In a compelling video feature, IC System's dedicated team casts a spotlight on their unique approach—combining heartfelt empathy with innovative solutions to navigate the often challenging landscape of financial obligations. IC System champions a path of compassion, delving deep […]
Read More