Universal Solutions To A Global Crisis: Remote Possibilities
As a company that serves 4.5 million educators and 45 million students in 140 countries and territories around the world, Discovery Education has been playing a pivotal role in the education industry's response to the pandemic. In this conversation with Scott Kinney, Discovery's President of K-12 Education, Remote Possibilities host Kevin Hogan discusses the immediate moves the curriculum company made to support their vast customer base, the longer term implications of the crisis, and the best practices other countries have been implementing.
Hear more about :
Discovery Education created a special channel within Discovery Education Experience—the Viruses and Outbreak Channel—featuring digital content that helps educators discuss the Coronavirus outbreak with students. This content includes timely updates on what the Coronavirus is, information on how infectious diseases spread, and essential guidelines for staying healthy.
Discovery worked with content partners to make the Viruses and Outbreak Channel available to the communities our U.S. school systems serve so that parents, caregivers, and other adults have the same access to the materials children are being taught in schools.
For U.S. schools or school systems that are not currently using Discovery Education resources, but are experiencing closures due to the Coronavirus, the company is offering free access to Discovery Education Experience through the remainder of the school year.


Latest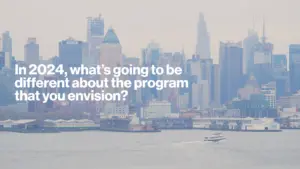 December 1, 2023
In the dynamic telecommunications landscape, Verizon's Partner Network continues to evolve, adapting to new trends and opportunities. For another segment featuring Mark Tina, VP of Indirect Channel Distribution and Channel Chief at Verizon Business Group, he explores exactly what types of significant changes and advancements the Verizon Partner Network will see in 2024. In this […]
Read More