Video Games and Education: An Unlikely, but Sensible Partnership
Though parents and educators have long denounced video games as a waste of time, esports, or competitive play of popular video games such as Overwatch and League of Legends, is now considered a worthwhile pursuit that could help students open doors for the future. Forbes reported on data earlier this year which predicts esports revenue to exceed $905 million by the end of 2018 and to surpass the $1 billion mark before the end of 2019.
In a January article aptly titled "Esports is the New College Football," Forbes reported that more 18-25-year olds watch esports than traditional sport events such as the NBA Finals or the World Series.
Perhaps it should come as no surprise that increasing opportunities for students to compete on collegiate esports teams, and even to help pay for college with esports scholarships, are on the rise.
The National Association of Collegiate Esports is the predominant varsity esports governing body. The organization currently boasts over 80 member schools and has been instrumental to those schools' awarding more than $9 million in scholarships and financial aid to students who compete on esports teams. To be sure, the move to lump esports in with traditional college sports is not without its opponents. John T. McNay, President of the Ohio Chapter of the American Association of University Presidents (AAUP) recently vilified the University of Akron in a letter for its 'lack of judgment' in implementing an esports program.1
However, it is easy to see the chief reasons colleges are taking the plunge and piloting programs regardless of what critics have to say. Many colleges have noted the overlap between involvement in esports and majoring in a STEM field, and hope that offering esports programs and scholarships will drive more high-achieving STEM students to matriculate.2
In addition, these schools hope to benefit from the media attention that highly publicized competitive esports events can bring them. After all, today's teens are the primary audience that colleges must cater to to remain attractive in an age where the cost of college is skyrocketing, leading many of students and parents to question the value of a four-year degree.
Of course, esports do not merely benefit educational institutions. Students who participate have many of the same opportunities to build teamwork and communication skills as with any traditional team sport. EdTech has also pointed out that participation in esports teams help students to bolster their analytical thinking abilities and can provide them with opportunities to win large sums of money in tournament prize pools.
The increasing visibility of esports may still be shocking to some but makes perfect sense in the context of the greater push in education to ditch pencil and paper in favor of more immersive and engaging technology-based instruction. Case Western Reserve University's Medical School program has pioneered the use of Microsoft HoloLens technology to teach anatomy, allowing students to visualize and interact with human body systems in a way they couldn't using cadavers.
The coevolution of technology and education will surely continue to develop in ways none of us expect.
Latest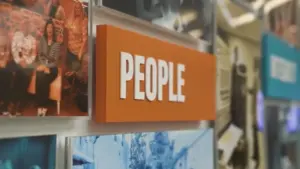 November 29, 2023
At IC System, the language of empathy speaks louder than the transactions of debt collection. In a compelling video feature, IC System's dedicated team casts a spotlight on their unique approach—combining heartfelt empathy with innovative solutions to navigate the often challenging landscape of financial obligations. IC System champions a path of compassion, delving deep […]
Read More