Who are the Top 100 edTech companies in Latin America?
Think Silicon Valley is the sole source of innovation when it comes education and technology? One of the most interesting aspects of the space is that new technologies are flourishing all over the world. Since education is delivered differently across the planet, the products and services provided are different too. But as the world continues to grow closer, the best ideas can be shared and replicated from Asia to Israel to South America.
To that point, Research firm HolonIQ announced its first annual LATAM EdTech 100 — a list of the 100 most innovative education technology companies across Latin America.
The education companies mentioned touch upon all aspects of what 21st-Century learning is all about — spanning Advanced Technology, STEAM and Coding, Language Learning, Learning Environments, Tutoring and Test Prep, Management Systems, Workforce UpSkilling and more — made it onto the HolonIQ 2020 LATAM EdTech 100.
These companies were selected by HolonIQ's Education Intelligence Unit from over 1,000 applicants and nominees. The selection was based on HolonIQ's startup evaluation rubric incorporating company-submitted data and assessing each company on Market, Product, Team, Capital and Momentum.
Get an enlarged version in Spanish, Portuguese and English.
So what's driving edtech opportunities in Latin America? According to Nathan Lustig, managing partner at Magma Partners, the short answer is surging levels of mobile and Internet access:
Latin America is a world leader in mobile adoption, with more than 415 million out of approximately 690 million people connected to a mobile network. Approximately 60% of all mobile connections in Latin America are smartphones and there are predictions that by 2020, 63% of Latin America's population will have access to the mobile Internet. This rapid growth is translating into endless opportunities for the edtech sector, even in the most rural and remote areas.
Latest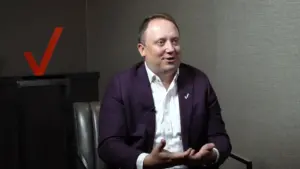 December 1, 2023
For a special episode of The Verizon Partner Network the focus was on the considerable role of partnerships in the Verizon Partner Program and the leaders shared their perspectives on the initiative. Their conversation brought about a lot of thought-providing context on the evolving telecommunications landscape. In today's era, collaboration and integration are key to […]
Read More