Behind The Plan To Have Drones Lower The Cost Of Energy
Hundreds of feet above a snow-covered field, a boxy black device covered in propellers hovers next to the enormous outstretched blade of a wind turbine. From a corner of the machine, a nozzle sprays a liquid across the surface of the blade in a rapid smooth zigzag motion like a rogue car wash in the sky.
The machine is a drone made by Latvian-born startup Aerones, and earlier this year the company tested it out de-icing a wind turbine blade at a wind farm in Latvia. The same unmanned aerial vehicle also can clean bugs and dirt off turbine blades, the sides of buildings and solar panels.
Next week, Aerones' Latvian founders will stand before a room of potential investors and the media to give a two-minute pitch explaining their drone technology — as part of a gathering of the latest cohort of Y Combinator companies. The company, which is testing various applications for its powerful drones, recently was accepted into the influential Silicon Valley program. It will spend the next few months honing ideas and finding new customers with Y Combinator's help.
Latest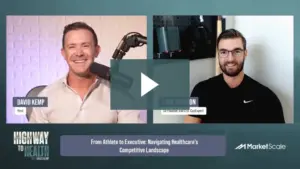 September 28, 2023
Navigating healthcare's competitive landscape requires innovative solutions addressing care quality and affordability. CapExpert is a game-changer in outpatient healthcare. It enhances asset management, ensuring the best care for patients. Luke Johnson, Co-Founder and CEO of CapExpert, spoke with Highway to Health's David Kemp on how CapExpert enhances asset management, bridging visibility gaps and streamlining […]
Read More