How Sol-Ark and Simpliphi Help Those In Need
"Just naturally caring for people and seeing how many lives you touch," Oberoi said. "The simplest things you take for granted can be a necessity for people, especially when they are stricken with any type of tragedy."
We live in a world where we don't often hear the good stories, but we do hear about the great needs in our society. We just don't know how to jump in and make a difference. But, through giving, we can change outcomes.
Here to give insights on this episode of Energy Unplugged is Bhawna Oberoi, CEO and CFO at Sol-Ark, and Catherine Von Burg, CEO and President at Simpliphi Power, a growing and innovative technology company that designs, builds and sells a portfolio of non-toxic, efficient, energy-dense storage and management systems that seamlessly integrate renewable energy in conjunction with or independent of the grid. They talked with Host Hilary Kennedy about giving back and how charitable endeavors can create real, actionable change for the better.
Sol-Ark and Simpliphi give to charities throughout the year, and they also donate some of their products for relief projects when needed. Leaders from both organizations understand that giving back is an essential part of any successful business.
"Some of this stems from not just my veteran background, but also my medical background," Oberoi said. "Just naturally caring for people and seeing how many lives you touch. The simplest things you take for granted can be a necessity for people, especially when they are stricken with any type of tragedy."
Simpliphi started a charitable program called IDEA, where they give one percent of annual revenue to high-impact projects that deliver energy access. Sol-Ark also participates in the program and helps to provide batteries and inverters to areas that desperately need power.
Latest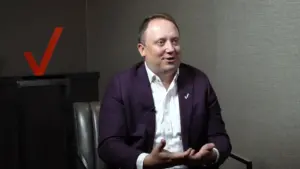 December 1, 2023
For a special episode of The Verizon Partner Network the focus was on the considerable role of partnerships in the Verizon Partner Program and the leaders shared their perspectives on the initiative. Their conversation brought about a lot of thought-providing context on the evolving telecommunications landscape. In today's era, collaboration and integration are key to […]
Read More