INSTALLING G-MAX PURLINS IS A SIMPLE TWO-STEP PROCESS
Schletter is North America's premier provider of solar mounting systems for utility-scale PV projects, commercial and residential PV installations, and PV carports. G-Max by Schletter, the next generation of racking, is known for its exceptional ease of installation in the field. Its components are optimized for strength and safety, and offer 25% more girder strength and a 40% increase in purlin spans. With more adjustment capability in the field, reduction of hardware, and lower costs across multiple installation steps, G-Max is saving customers both time and money.
The G-Max system's fast and easy installation is so simple that a single person can install the girder, head adapter, and strut without assistance. A couple of weeks ago, we showed you just how easy it was to install the girder assembly with a single person. Check out that blog post and video if you haven't seen it.
This week, we will address the Purlin Layout—a simple two-step process. Watch the video now to see just how easy it is to install G-Max purlins. You will get an up-close view of the purlin clamps and an under-side view of the purlin stiffener during installation.
Here are the steps:
Mount the purlin to girder assembly. Start with the top purlin and work toward grade. The part number is always on the north side of the rack. Be sure to check that the purlin is oriented correctly.
Position purlin in the purlin clamps. Repeat steps 1 and 2 for both the middle and bottom purlin.
Schletter is changing the way the solar industry views steel solar mounting products in a few key ways. By pre-assembling many components prior to shipment and allowing installers to unfold and connect the structure more easily on site, Schletter has made mounting products easier for utility-scale PV projects, commercial and residential PV installations, and more. Only two tools are required for installation! The G-Max's fixed-tilt construction and competitive pricing set this American-made steel mounting system apart from its competitors. G-Max also comes with a 20-year limited warranty for additional peace of mind.
For other G-Max Installation videos addressing topics such as post installation, purlin alignment, and module and clamp installation, check out www.schletter.us/gmax to learn more.
Read more at schletter.us
Latest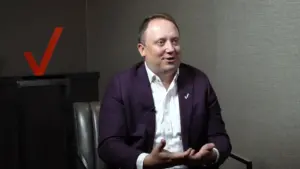 December 1, 2023
For a special episode of The Verizon Partner Network the focus was on the considerable role of partnerships in the Verizon Partner Program and the leaders shared their perspectives on the initiative. Their conversation brought about a lot of thought-providing context on the evolving telecommunications landscape. In today's era, collaboration and integration are key to […]
Read More