Listen: Continuing an Oil Family Legacy with Thomas Hotze
On today's podcast, we have a chat with Thomas Hotze from Lonquist. We discuss the mechanics behind using salt caverns for storage, the growing potential in the oil and gas industry across the world, and we confirm our theory about the wasteful aspect of "gushers" in any movie about oil wells.
For more information on Lonquist, be sure to check out their website!
Latest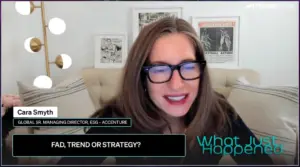 November 30, 2023
The world is in an era where sustainability and responsible retail business practices are increasingly crucial. For the latest episode of "What Just Happened," host Christine Russo further explored the hows and whys of this pressing issue by interviewing Cara Smyth, Global Senior Managing Director for ESG and Responsible Retail at Accenture, and Chair […]
Read More