Nuclear Reactors Request Extensions for Production Life While Industry Weathers Challenges
The Department of Energy is responding to pressure from utilities to investigate a means of creating nuclear reactors with longer production lives. Dominion Energy, Exelon Corp., and NextEra energy have requested extensions of operational licenses for a group of reactors built in the 1970s. They are aiming for license extensions into the late 2050s.
Although nuclear reactors accounted for approximately 20% of the energy generated in the United States in 2016, the low cost of natural gas and a surge in renewable energies have made the situation difficult for nuclear plants. Many reactors have closed down, such as Westinghouse, who filed for bankruptcy in 2017. New reactors, like a pair in Georgia, ceased construction due to low demand and pricing challenges.
The requests for license extensions therefore come during a tumultuous period for nuclear energy. Pressure from both the oil industry and anti-nuclear activists are bound to complicate the regulatory approval process.
Latest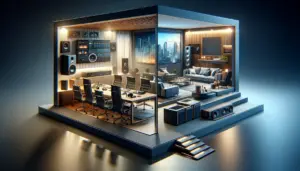 November 27, 2023
In this episode of "Pro AV Today," host Ben Thomas sits down with Audra Kinsley of Sonos Professional to unpack a topic that's causing (sound) waves in the audio industry: the fusion of commercial and residential audio systems. As we navigate through a landscape where consumer and professional audio worlds are increasingly intersecting, Sonos steps […]
Read More