Renewable Energy Is Now Completely Mainstream
On the first day of autumn tens of thousands of Victorians received a welcome surprise from their power company — their electricity bills were going down. Prices were cut 5% because the retailer increased their investment in renewable energy.
This will likely come as a surprise to many. Since the prime minister, Malcolm Turnbull, and the energy minister, Josh Frydenberg, decided that bashing renewables would play well for them — perhaps more so in the party room than in the electorate — hardly a day goes by without claims that renewables have made our grid unreliable and have pushed prices sky high.
Read the full article here
Latest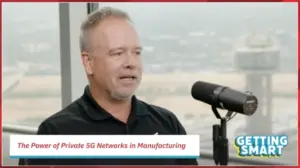 September 25, 2023
The Convergence of 5G and Automation in Manufacturing: A New Industrial Revolution The manufacturing industry stands at an inflection point. Advances in 5G technology and automation are coming together to transform the way products are made, and the role that humans and machines play in this process. Per Treven, Director of Business Development at Ericsson, […]
Read More