Saelig Company Releases New Solar Harvester
Saelig Company, Inc. is making advances in the Solar Power industry. The new Sol Chip Saturn802 Energy Harvester IC is revolutionizing the way we charge devices.  Product designers have the flexibility to build low-powered products that utilize ambient light to charge the 1-centimeter chip. The device combines photovoltaic and microchip circuitry in layers that integrate solar cells with standard chip manufacturing processes. If offers a ten-year maintenance-free life span as well.
That's pretty impressive.
This new technology can power a wide variety of products, including wireless sensor networks, drip-irrigation systems, wearable electronics, smart city solutions like parking or security and utility meters, data loggers, shelf labeling, GPS emergency locators, animal tracking devices, GPS asset/container tracking,  autonomous environmental and pollution measurement devices, and RFID devices.[1]
You can grab the Sol Chip Saturn802 Energy Harvester IC and the SCP-2801 Evaluation Kit from Saelig Company, Inc., Sol Chip's authorized North American distributor.
[1] http://www.electronics-lab.com/solar-energy-harvester-ic-operates-indoor-lighting/
Latest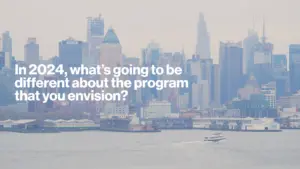 December 1, 2023
In the dynamic telecommunications landscape, Verizon's Partner Network continues to evolve, adapting to new trends and opportunities. For another segment featuring Mark Tina, VP of Indirect Channel Distribution and Channel Chief at Verizon Business Group, he explores exactly what types of significant changes and advancements the Verizon Partner Network will see in 2024. In this […]
Read More