The Northeast is Prepping its Highways for Electric Trucking. Experts Say Energy Storage Infrastructure is a First Priority.
As the electrification of diesel-powered trucks increases along the Northeast's major freight corridors, there is an imminent need for major transmission upgrades and expansion of vehicle charging infrastructure. A key part of that strategy will likely include preparing state highways for electric trucking and its high energy loads. National Grid, the New York and Massachusetts-based utility company, is taking the initiative to figure out how to make those preparations as intentional as possible, conducting a two-year study to help identify future critical charging locations along highways in nine Northeast states and advise as to where major transmission upgrades will be needed.
This study is bringing together, as National Grid's director Brian Wilkie puts it, "two sectors of the economy that never really talk to each other" – electric transmission distribution planning and transportation planning, with an aim to identify key power demands along highways. This data will be crucial to the planning and execution of future power demands and critical charging locations along highways in the Northeast. Previous reports from National Grid, which aimed to project future demand for EV charging sites in the Northeast, found that the overall cost to upgrade these charging sites will likely be significant. Dozens of these sites will eventually need enough power running through them to match that of a pro sports stadium or even a high-activity industrial site.
These sorts of strategic studies will help illuminate long-term investments to support the electrification of consumer vehicles and commercial freight. But with EV demand continuing to rise, do states have years to wait for the ideal infrastructure solution to prep highways for electric trucking? What about in the short-term?
Carl Kasalek, CEO at Watt-Logic, thinks this initiative is much needed considering the overwhelming demand for industrial and commercial electric vehicles, and offers some strategic advice on the kinds of short-term infrastructure investments private and public decision makers should consider as states prep their highways for electric trucking.
Carl's Thoughts
"I think it's really good to see the reports coming out of the Northeast with critical charging stations that are gonna be necessary to transport goods across that space. But I think really we're already falling behind on some of what's needed out there. We see such acceleration, particularly in places like California, where we already have Class 8 trucks on the road transporting goods that are needing places to charge.
The overwhelming demand for consumer electric vehicles and wait lists for industrial and commercial electric vehicles is overwhelming at this point. And so my concern on the infrastructure side is I understand planning needs to be done, and it's strategic, but when we're talking six to seven years out to implement this on some of the reports coming back, I find that to be a big challenge going forward. And, in particular, laying cable and really putting that large infrastructure in place on the high voltage side is going to be very challenging to overcome.
So I think really where the focus needs to be on some of this infrastructure is looking at opportunities in the short term with energy storage, which may be batteries or other sources of energy storage and local generation, if possible, to create these microgrids that allow power to be generated in a more localized presence. What's more, they can still be grid-tied as a source to help actually balance the grid in some of those off-peak hours to recharge some of those energy storage solutions and then deliver to vehicles going – because demand will definitely increase as more vehicles are on the road.
And so the power needs aren't as high right now, but if in the short term, we can start to build out these stations as the infrastructure meets it and build future capability to add more charging ports at each of these sites, I think we have a slow wave that we can gain into, meet the needs of the users and then have that infrastructure catch up on the backend.
But I think the only answer is going to be storage solutions locally and hopefully onsite generation in the short term."
Article written by Azam Saghir.
Latest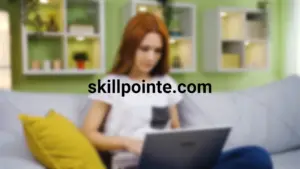 November 30, 2023
Adopting an entrepreneurial mindset is increasingly essential in today's diverse professional world. This approach, emphasizing resilience and innovation, is applicable in various careers, encouraging individuals to see opportunities in challenges and to think beyond conventional methods. SkillPointe recognizes the importance of aligning this entrepreneurial spirit with career aspirations. The organization assists individuals in transforming […]
Read More