What's Next In Energy Storage Safety?
Safety is important in any workplace, and in the energy storage industry this is becoming an increasingly critical element.
At the Energy Storage North America (ESNA) conference in San Diego this month, the topic was top of mind for attendees.
"It seemed like the overarching theme to this year's ESNA was safety," Hanan Fishman, President, Alencon Systems LLC said.
After a series of fires at electrical storage systems (ESS) worldwide, potential solutions to this issue were addressed.
"That seemed to be a topic that was weighing heavily on many people's minds throughout the conference," Fishman said. "I must admit I was taken aback as to just how focused people were on that."
As solar energy becomes cheaper and more widely available, it will be up to the industry to find out how to safely store energy, something that is not easy but seems to be squarely on the radar of those in the space.
Latest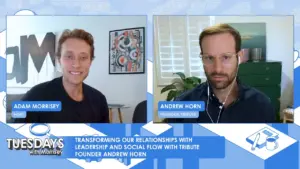 November 28, 2023
Can relationships be transformed through leadership and social flow? Navigating the intricate web of digital relationships can be a tricky proposition. Tuesdays with Morrisey's Adam Morrisey uncovers the transformative impact of emotional recognition in the workplace with Andrew Horn, the mastermind behind Tribute. This podcast edition unravels the story of a platform redefining how […]
Read More