Why Big Tech Companies are After Big Energy Solutions
The big tech companies are not only making big profits—they are also big global users of electricity.
To run all of its servers, Google uses about 2.26 million megawatt hours per year. That would be enough energy to run an entire city of 200,000 homes. That is a huge carbon footprint—and a huge electricity bill! It's not hard to imagine that Google would be interested in lowering both their energy consumption and the amount they have to pay.
Improved cooling and efficiency are doing their part in reducing energy consumption. While for most servers 40 percent of energy consumption is for cooling alone, for Google it's only 10 percent. All of this is great, but that still means Google has to buy a lot of electricity.
This is no doubt why Google is interested in getting more involved in energy. This is also why it's launched its first green energy project in Asia, in Tainan City, Taiwan. More, it's able to buy its energy directly rather than having to go through one of the utilities companies, which brings the price of electricity down significantly.
Few people realize just how energy-intensive companies like Google, or networks like Bitcoin, really are. In fact, Bitcoin is so power-intensive the power needed for the entire network could power over two million homes. It should not surprise anyone that such companies would want to find places with lower energy costs and seek ways to lower their own energy costs and usage. But that is not all. Google and other big tech companies are also going green.
Indeed, Amazon, Microsoft, Apple and Google have all been making pushes to use more green power around the world. Facebook says it is aiming to use 100 percent sustainable energy by 2020, having reached 50 percent by 2017. Meanwhile, in 2017 Google announced it was 100 percent green.
With the amount of energy and electricity these tech giants consume, they are in a position to significantly shape the power industry. Google and the other tech giants are all going green, and that means green power is only going to grow.
All in all, it takes more than 70 billion kilowatt hours per year to run the internet—and Google is but a drop in that bucket. Still, the more it can do to go green and drive down its own costs and the cost of electricity, the better it will be for all consumers.
Follow us on social media for the latest updates in B2B!
Twitter – @EnergyMKSL
Facebook – facebook.com/marketscale
LinkedIn – linkedin.com/company/marketscale
Latest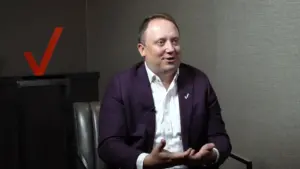 December 1, 2023
For a special episode of The Verizon Partner Network the focus was on the considerable role of partnerships in the Verizon Partner Program and the leaders shared their perspectives on the initiative. Their conversation brought about a lot of thought-providing context on the evolving telecommunications landscape. In today's era, collaboration and integration are key to […]
Read More