ConnexiCore Is Supporting Construction Project Safety by Utilizing Drones for Social Distancing
While the coronavirus pandemic has completely halted progress for many industries, ConnexiCore is helping construction companies find ways to leverage drone technology while protecting the safety of their teams.
Various stakeholders typically visit job sites on a regular basis to conduct inspections and evaluations. Though travel restrictions and social distancing are currently preventing in-person visits, drones are providing high-resolution images and 4K video of job sites, all while maintaining safe human distances. Drones are also providing actionable data, such as 3D point cloud models, plant health, and asset inventory tracking.
To minimize risk, drones are delivering all this content and data safely via SaaS-based platforms, such as ConnexiCore Cloud, that allow teams working remotely to collaborate across thousands of assets. For situations that require it, drones are also facilitating real-time monitoring via streaming video so stakeholders can direct the drone pilot during the flight mission.
The Value of Drones Throughout the Construction Lifecycle from ConnexiCore on Vimeo.
Frank Segarra, CEO of ConnexiCore, a nationwide drone services provider, shares how drone companies can make a difference during this challenging time. "We are actively exploring when, where and how we can be most helpful during the COVID-19 crisis. We want to help our clients keep their employees safe, while also trying to maintain effectiveness. This supports productivity for companies and preserves jobs for the employees."
More information about this topic can be found in a recent article published by ConnexiCore, "Social Distancing and Drones".
About ConnexiCore
ConnexiCore is an on-demand nationwide commercial drone services provider that specializes in aerial data collection, image and video analysis, aerial mapping and photogrammetry for industrial clients. Their nationwide fleet of nearly 1000 FAA licensed pilots deliver UAV drone services anywhere in the US. They manage the entire process for their clients, from piloting the drones, analyzing the data, extracting insights, and delivering measurable and actionable tasks to support better decision making.
Press contact:
Frank Segarra
800-874-9640
info@connexicore.com
connexicore.com
Latest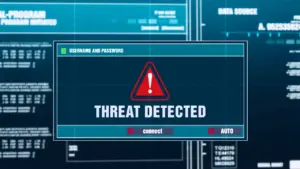 December 8, 2023
To keep up with the growing threats, cybersecurity in healthcare is a high-level priority. The recent ransomware attack on Ardent Health underscores a stark reality for the healthcare industry: cyber threats are a significant and ongoing challenge. Mike Saylor, the CEO of Blackswan Cybersecurity, LLC, sheds light on the complexities of cybersecurity in healthcare. […]
Read More