What Industries Have Responded Well to COVID-19?
MarketScale recently interviewed Lea Johnson, the Marketing Manager for Technetics, about which industries have responded well to the COVID-19 pandemic. Watch the video above, or read the full transcript below.
Lea Johnson: "There are two industries that have responded really well during the COVID crisis. One is the semi-conductor industry.
As you're aware, semi-conductors are used in all types of devices, and all of us are using devices more than ever to connect with those that we would have normally gone and seen face to face. That's an industry that's growing by leaps and bounds exponentially all the time.
Another industry that's exciting to watch is the space industry. And Technetics Group is very proud to have a strong pedigree in the space industry with manned space flights. So we're safely helping to bring our astronauts back home from their travels to outer space."
—
Latest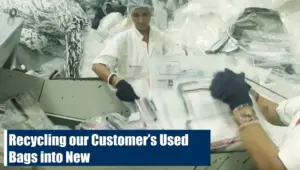 December 6, 2023
This video focuses on EcoLOK4, a groundbreaking product by CONTROLTEK that exemplifies innovation in sustainability. It highlights the process of transforming landfill waste into new deposit bags, with 90% of each bag's material being repurposed trash. This initiative not only reduces waste but also closes the sustainability loop, demonstrating CONTROLTEK's commitment to environmentally friendly […]
Read More