Simplify the Complex, with Verifire™ MST by ZYGO
Simplify the complex – multiple surfaces create complex fringe patterns, the Verifire™ MST uses patented wavelength-shifting technology to acquire phase data from multiple surfaces simultaneously. Report key metrics from individual surfaces of parallel windows, transmitted wavefront, as well as precise surface-to-surface information like total thickness variation (TTV), wedge and even material inhomogeneity.
The Verifire™ MST addresses demanding applications like mobile device display glass, data storage disks and semiconductor wafers with precise surface and thickness variation metrology for test parts as thin as 0.5 mm.
Latest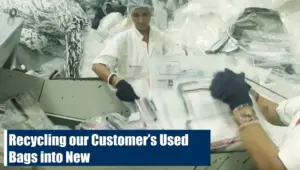 December 6, 2023
This video focuses on EcoLOK4, a groundbreaking product by CONTROLTEK that exemplifies innovation in sustainability. It highlights the process of transforming landfill waste into new deposit bags, with 90% of each bag's material being repurposed trash. This initiative not only reduces waste but also closes the sustainability loop, demonstrating CONTROLTEK's commitment to environmentally friendly […]
Read More