The Manufacturing Sector in New York Plummets to Its Lowest Point Since May 2020
(Bloomberg) —
A measure of New York state manufacturing activity plummeted in January to the lowest level since the early months of the pandemic as new orders and shipments collapsed.
The Federal Reserve Bank of New York's general business conditions index decreased nearly 22 points to minus 32.9 this month, data showed Tuesday. A reading below zero indicates contraction. The figure was more than twice as weak as the most pessimistic estimate in a Bloomberg survey of economists.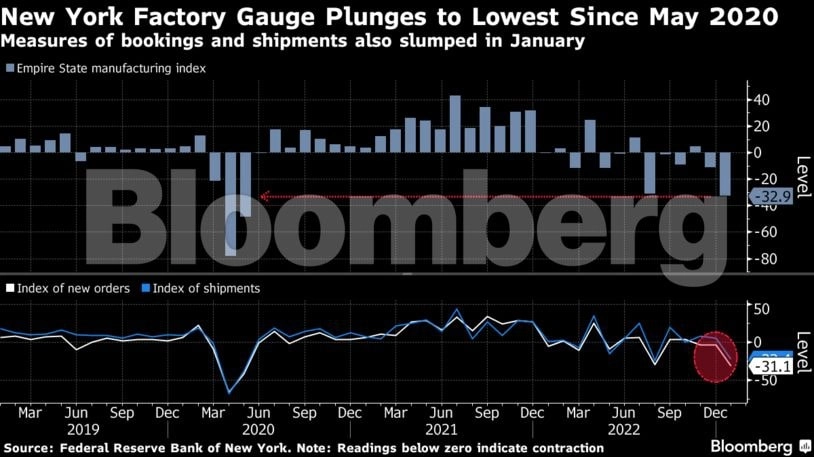 The gauge has shown contraction in five of the last six months, underscoring the depth of the pain to the manufacturing sector as the Fed hikes interest rates.
At the same time, the survey showed steep declines in the measures of prices paid and received by the state's manufacturers, indicating further softening in inflationary pressures.
New orders dropped nearly 28 points to minus 31.1, also the lowest since May 2020 and marking the third-straight month of contraction. Shipments plunged by a similar amount to the lowest since August.
Factory employment fell to its weakest level in more than two years, indicating that hiring has essentially stalled. Moreover, an index of the employee workweek shrank to the lowest since August.
Despite the weakness in the current indexes, forward-looking indicators improved modestly.
Survey responses were collected Jan. 3-10. The report is the first of several regional Fed bank factory indexes set for release in the coming weeks.
By Molly Smith
Latest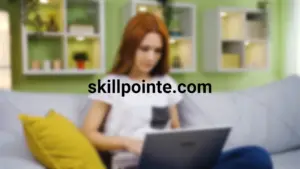 November 30, 2023
Adopting an entrepreneurial mindset is increasingly essential in today's diverse professional world. This approach, emphasizing resilience and innovation, is applicable in various careers, encouraging individuals to see opportunities in challenges and to think beyond conventional methods. SkillPointe recognizes the importance of aligning this entrepreneurial spirit with career aspirations. The organization assists individuals in transforming […]
Read More