WALBRO AWARDED 43 PATENTS IN 2021 – 2022
Tucson, AZ, February 3, 2023 – Walbro, LLC continues to focus on innovation and protect its intellectual property.  Walbro was granted 24 patents in 2021 and 19 in 2022 respectively.    The new patents cover an array of products across our fuel systems and engine management business units.  Walbro has been granted over 1900 patents since the company was founded in 1950; that's over 70 years of innovation.
"I am very impressed with the ongoing creativity of our design and engineering teams in generating the volume of technology that is integrated to our products. This innovation brings value to our industry and partners well into the future.   The continued innovation reflects an amazing work environment within our communities and beyond" states Mike Coyle President – Fuel Systems.  "This innovation culture is a foundation of our company and we continue to create a workplace that promotes, rewards, and celebrates the team members for their contributions", added Coyle.
"Our active team roster continues to carry the torch of innovation originated by its founder," says Jerry Kibby President – Engine Management.   "Our technology team currently lead by Brad Roche – Chief Technology Officer continues to lead the industries we serve with a continued pipeline of technical solutions while providing critical protection against our competition. We recently celebrated production of 500 million carburetors with decades of patents driving continued improvements and performance along the way.  More recently, there has been a focus on developing innovation in Electronic Fuel Injection and electronic carburetors for small engines as we align to new and future environmental regulations.  I am so proud of the team driving creative solutions", adds Kibby.
About Walbro:
Walbro is a global market leader in engine management and fuel systems products, and a leading supplier of high-pressure aluminum die casting to customers around the world. Walbro's products have powered over 500 Million engines since 1950 in the lawn and garden, recreational and marine, construction, agriculture and outdoor power sports markets.  Walbro manufactures carburetors, ignition systems, fuel injection systems, pumps, and fuel storage and delivery systems.
Walbro is a global organization, headquartered in Tucson, Arizona, with over 2300 employees worldwide.  The company has ISO certified manufacturing and engineering facilities in the United States, Japan, Mexico, Thailand and China.  Additional information regarding Walbro is available at www.Walbro.com.
#     #     #
For more information, please contact:
Christopher Quick
Fuel Systems Executive Vice President
Sales and Business Development
Walbro, LLC.
cquick@walbro.com
Latest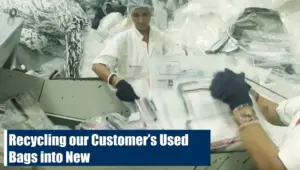 December 6, 2023
This video focuses on EcoLOK4, a groundbreaking product by CONTROLTEK that exemplifies innovation in sustainability. It highlights the process of transforming landfill waste into new deposit bags, with 90% of each bag's material being repurposed trash. This initiative not only reduces waste but also closes the sustainability loop, demonstrating CONTROLTEK's commitment to environmentally friendly […]
Read More