Delta Private Jets Announces A New Way To Travel
Private air travel is about to change. At least for Delta customers, that is. Delta Private Jets is revamping their flight options, and it could open up new opportunities for individuals to fly in style for less money.
The subsidiary of Delta Airlines recently announced that it will be offering a Sky Access membership program in which passengers have access to empty leg flights at an affordable price. Empty leg flights are those in which private jets are flown without passengers to the next spot to position themselves for a future flight.
A first-year membership is priced at $8,500 per year, and renewals will be $6,000. This amount will give members access to unlimited empty leg flights and also fixed hourly rates of travel on a private jet. In addition to unlimited bookings, participants will enjoy other features:
Fixed hourly rate private jet travel with guaranteed availability for domestic flights with 24 hours' notice on non-peak days
A mobile app or online portal, simplifying the booking process
Wi-Fi equipped aircraft in the U.S.
Delta Private Jets provides these services from its fixed base operation at the Cincinnati/Northern Kentucky International Airport.
 
Latest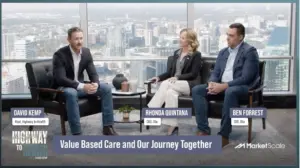 December 7, 2023
As of recent times, the healthcare industry has been progressively shifting towards value-based care, a model that emphasizes patient outcomes over the quantity of services delivered. This transition represents a significant shift that promises to enhance patient experiences and outcomes while controlling healthcare costs. With a growing emphasis on this approach, especially over the […]
Read More