Hargrove Inc. Acquired by PSAV
Hargrove Inc., an event company out of Lanham, MD known for Presidential inaugurations has been acquired by PSAV, who specializes in audio-visual and technology services. The company has about 1,500 venues across the globe, including resorts, convention centers, and hotels.
Hargrove is the newest addition for PSAV, who last year also acquired two British companies: Concise Ltd., and Hawthorn Theatrical, Ltd.
According to the press release on January 8th, Hargrove will maintain their brand and independence, and will have access to broader technology and an expanded client base.
The acquisition brings together in one ownership group a best-in-class experiential events and trade show company with one of the largest event experience providers in North America and Europe. It represents the ownership group's entry into the global trade show market and accelerates its expansion into live experiential events.[1] Mike McIlwain, president and CEO of PSAV and a board member of its parent holding company are excited for the merge. "The board and I are so pleased to be adding the incredibly talented folks at Hargrove, known for delivering large-scale, memorable experiences for more than seven decades, to the PSAV family."
From its roots as a window dressing company that expanded to trade shows, events and exhibits, this new step marks the end of an era for Hargrove Inc., which had been family owned and operated since 1946. "There are no better caretakers for [their] legacy and our extended family of employees who helped us build one of the greatest experiential production companies in the world, than the people within the PSAV family of companies," said Hargrove McGill, President of Hargrove, in a statement.
 
---
[1]
  https://www.pehub.com/2018/01/goldman-sachs-backed-psav-buys-hargrove/#  
Latest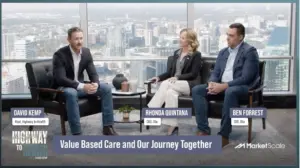 December 7, 2023
As of recent times, the healthcare industry has been progressively shifting towards value-based care, a model that emphasizes patient outcomes over the quantity of services delivered. This transition represents a significant shift that promises to enhance patient experiences and outcomes while controlling healthcare costs. With a growing emphasis on this approach, especially over the […]
Read More