High Tech Hotel Entertainment Options Are Here
Faced with competition from sites like AirBNB, hotels are offering new options in high tech entertainment and personal assistance to attract savvy travelers. For example, The AKA hotels offer Apple TV as an alternative to the typical cable channels, and Marriott recently launched ChatBotlr at its Aloft Hotels. Travelers can text to request services or information about the hotel, or listen to the Live at Aloft playlist. Some of the Aloft hotels also feature Botlr, a robotic butler who can bring guests items they may want faster than a hotel employee.
Similarly, the Kimpton Alexis Hotel in Seattle gives travelers the option to speak to Alexa, Amazon's virtual personal assistant, instead of waiting in line to talk with the concierge or the front desk.
It's all about speed and convenience: hotels are offering check-in systems via self-service kiosks or through guests' own mobile devices. Some, like the Hotel VIA in San Francisco and Collector Luxury Inn & Gardens in St. Augustine, Fla., are providing in-room tablets for guests to order room service, read the news from any newspaper, or control the thermostat.
The only question? Can all this tech help a weary traveler actually sleep? We hope so.
 
Latest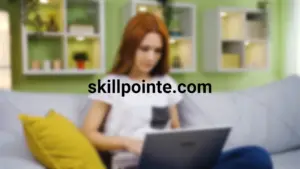 November 30, 2023
Adopting an entrepreneurial mindset is increasingly essential in today's diverse professional world. This approach, emphasizing resilience and innovation, is applicable in various careers, encouraging individuals to see opportunities in challenges and to think beyond conventional methods. SkillPointe recognizes the importance of aligning this entrepreneurial spirit with career aspirations. The organization assists individuals in transforming […]
Read More