Hot Tech Trends for Travel in 2018
Like every industry, technology is playing a key role in how the travel and hospitality industry is evolving. There is a basic need for process efficiency, and trends in Artificial Intelligence (AI), facial recognition, virtual reality, mobile booking, and mobile payments are a driving force in the way businesses are adapting for their customers.
Virtual Reality – If a picture is worth 1000 words, how much is a 360 hands-on interactive view of your hotel room worth? At least eight of the major hotel chains have implemented VR for customers to check out their rooms for booking, and major airline companies like Lufthansa have adopted VR tours of their planes, too. Even travel agents are using VR to put potential clients in the thick of their destinations.
Mobile Apps and Payments – Mobile commerce is here to stay. In a statistic from Business Insider, by 2020, 45% of $632 billion in commerce sales will be made on mobile devices.[1] Airports, hotels, and booking platforms are stepping up the mobile game by offering app driven solutions such as bag tracking, direct booking, and quick pay options for their customers.
Augmented Reality/Artificial Intelligence – Skyscanner, for example, has a range of ways to book flights, including the use of bots to help you search, select, and pay for your flight. Applications like Alexa, The Skype Group Chat Travel Bot, Expedia's Facebook Messenger hotel bot, and more are creating smart, interactive booking experiences for travelers. They can also leverage data to generate content tailored to the interests of their users to drive sales and create new revenue streams.
The travel industry is on the forefront of new technology that can enhance other industries. Businesses are evolving fast, and tech-savvy travelers are jumping on the trends that will have a huge impact in the next decade.
---
[1]
http://www.businessinsider.com/mobile-sales-drive-unexpected-uk-e-commerce-growth-2017-1?r=UK&IR=T
Latest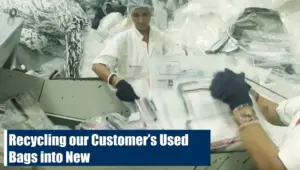 December 6, 2023
This video focuses on EcoLOK4, a groundbreaking product by CONTROLTEK that exemplifies innovation in sustainability. It highlights the process of transforming landfill waste into new deposit bags, with 90% of each bag's material being repurposed trash. This initiative not only reduces waste but also closes the sustainability loop, demonstrating CONTROLTEK's commitment to environmentally friendly […]
Read More