Hotels Are Ready To Take Back The Industry from AirBNB
Earlier this month, AirBNB announced that it was dipping its toes into the Real Estate market. While there's no data yet to suggest how it will impact that industry, hoteliers are looking for ways to grab back the attention of the consumers it's lost. AirBNB's $30 billion net worth[1] is the product of providing 200 billion travelers places to stay in over 65,000 cities globally. That's more "rooms" than some of the largest hotel chains combined.
But, hotels are chomping at the bit to reclaim some of those consumers, and they're ready to bring the battle to AirBNB's doorstep. Major hotel chains like Wyndham are acquiring new startups like Love Home Swap that competes with AirBNB's business model.
We can also expect legislative pushes to impose stricter rules on AirBNB rentals like those passed in Vancouver earlier last year.[2] Hotel programs are also stepping up their game on customer loyalty programs, and are now making the push to offer the lowest industry prices for those who book on their own websites.
Though customers are choosing AirBNB more and more for authentic 'live like a local' travel experiences, the opportunities for finding competitive lodging abroad are likely to explode while hotels look to keep up with the tech giant.
Latest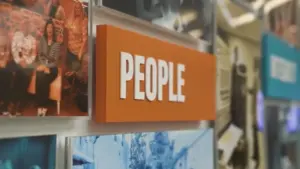 November 29, 2023
At IC System, the language of empathy speaks louder than the transactions of debt collection. In a compelling video feature, IC System's dedicated team casts a spotlight on their unique approach—combining heartfelt empathy with innovative solutions to navigate the often challenging landscape of financial obligations. IC System champions a path of compassion, delving deep […]
Read More