Portal Instruments and Takeda Partner Together for Needle-Free Drug Delivery Device
Takeda Pharmaceutical and Portal Instruments are partnering together to develop a needle-free drug delivery device for Takeda's biologic medicines. Portal will provide a reusable, needle-free device that will administer Takeda's drug for ulcerative colitis and Crohn's disease that is currently administered via intravenous infusion.
"This partnership allows us to work collaboratively with Takeda's highly experienced R&D team and provides the first opportunity to introduce the Portal device to patients, a pivotal step as we continue to expand its potential and grow our business," says Portal CEO Patrick Anquetil.
---
A letter from Portal CEO, Patrick Anquetil, announces a new partnership with Takeda Pharmaceutical. Portal is driven to enhance the lives of patients by creating a stress-free and easy experience when receiving therapies for their illnesses.  This new partnership is a chance to bring their research to life in a real world application and help patients.
Latest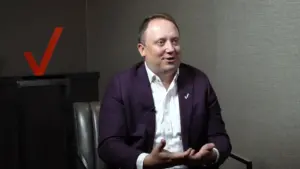 December 1, 2023
For a special episode of The Verizon Partner Network the focus was on the considerable role of partnerships in the Verizon Partner Program and the leaders shared their perspectives on the initiative. Their conversation brought about a lot of thought-providing context on the evolving telecommunications landscape. In today's era, collaboration and integration are key to […]
Read More