The IOT Is Transforming Predictive Maintenance
Predictive Maintenance is getting a whole lot easier. With the Internet of Things more prevalent in day to day operations, connected devices are removing a lot of the guesswork when it comes to what should be serviced and when. 
With this flood of data generated by these new devices, analytics will need to evolve so that it can be put to good use.  Platforms like Google Cloud Machine Learning and the Losant IoT Platform, can filter the data through and assess it to predict potential outcomes and create alerts when something should be serviced.[1]
But not everyone is up to speed with the possibilities of predictive maintenance with the IoT. ServiceMax founder Athani Krishna talks about why. "Making a leap from there to a connected strategy is a big leap – so companies take multiple shots to get to a modernized, centralized platform where you're automating workflows and capturing all the information digitally."[2]
This flux of devices in a short amount of time will take strategic planning to fully realize its potential, and prepare for the next stage of predictive maintenance.The IoT is ready to transform the service industry, and though advanced analytics we can find out where it's headed.
Latest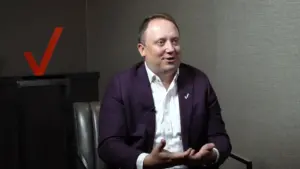 December 1, 2023
For a special episode of The Verizon Partner Network the focus was on the considerable role of partnerships in the Verizon Partner Program and the leaders shared their perspectives on the initiative. Their conversation brought about a lot of thought-providing context on the evolving telecommunications landscape. In today's era, collaboration and integration are key to […]
Read More