Trump's Latest Gambit Rattles An Already Shaky Healthcare Industry
The healthcare industry, already in a state of uncertainty due to Congress's failed efforts to repeal the Affordable Care Act, received another jolt last week after President Donald Trump cut off federal payments to insurers. The subsidies allowed insurance companies to offer more affordable insurance coverage to millions of low- and middle-income earners, who now may see a boost in premiums as a result of the president's decision. The White House claims that the federal government cannot legally pay the cost-sharing subsidies because it lacks formal authorization from Congress.
While Trump likened the subsidies to a "payoff" to insurance companies, attorneys general from nearly 20 states have filed a lawsuit against the president for not following federal law. Six physician groups representing more than 560,000 U.S. doctors and medical students have issued a statement condemning the president's decision, asking Congress to immediately restore the payments to prevent premium spikes and massive coverage loss. For his part, Trump is seeking to negotiate a deal with Congressional Democrats who've expressed interest in coming to a bipartisan deal to restore the subsidies by the end of the year.
The abrupt halt to the cost-sharing subsidies is just the latest twist in the continuing healthcare saga that is rattling Washington, insurance markets, and American households. It will be interesting to see if this recent move by the president will galvanize legislators to come to a sensible agreement over healthcare laws, or simply result in irreparable and damaging turmoil.
Latest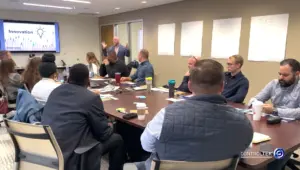 December 4, 2023
The video captures highlights from the CONTROLTEK Design Thinking Workshop specifically tailored for Burlington Stores. It shows interactive sessions, engaging group activities, and innovative brainstorming, emphasizing CONTROLTEK's commitment to developing customized retail solutions in collaboration with the Burlington Stores team.
Read More